UK leader calls for education reform
England should offer incentives to top teachers to teach in disadvantaged areas, said Alan Milburn, chairman of the social mobility commission. In his state of the nation report, he highlighted inequities in education and offered ideas for reform.
The Guardian (London)
(17 Dec.)
Leadership and Governance
Canada chooses national typeface that includes First Nations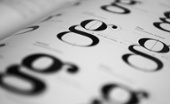 (Pixabay)
Canada recently unveiled a typeface that represents its official languages -- French and English -- and the languages of First Nations tribes in honor of the country's 150th anniversary in 2017. Type designer Raymond Larabie created the typeface, called "Canada 150," to include letters from the Cree, Inukitut and Ojibway languages, and uses regular and light weights.
Quartz
(16 Dec.)
Other News
ECIS International Teacher Certificate (ITC) Institute in Havana!
Are you looking for that special credential that sets you apart as an international teacher? A unique credential from ECIS, in partnership with Cambridge International Examinations which fulfils the requirements for the IB educators certificate, the International Teacher Certificate awaits! Apply to take part by 15 January 2016 for the Havana institute taking place from 20-22 February 2016. More information on Havana ITC.
Going Global Symposium, San Francisco, USA, French American International School 27 February 2016
Rhetoric abounds on "global citizens" graduating from our schools. What does that really mean, what does it really look like, and can a school truly prepare its graduates to be globally mobile and literate? ECIS and the French American International School invite you to join us for a deep-dive symposium aimed at middle through senior leadership. Registration and more information available here.
| | |
| --- | --- |
| | Convince your enemy that he will gain very little by attacking you; this will diminish his enthusiasm." |
Founded in 1965, ECIS is a global membership organisation that provides professional development opportunities and consultancy services to its members who are comprised of international schools, individuals and educational organisations.
Please contact one of our specialists for advertising opportunities, editorial inquiries, job placements, or any other questions.