This is a paid advertisement for SmartBrief readers.
The content does not necessarily reflect the view of SmartBrief or its Association partners.
Transforming CPG Loyalty With Consumer Centric Data
It is an exciting time for the CPG industry.

Building loyalty with consumers is no longer limited to retailers, airlines and hotels. CPG's also have the ability for direct dialogue and access to end users without the historical dependency on the retailer to provide this data. With more power than ever over the consumer-brand relationships, loyalty programs provide the means to capture direct insight into CPG end users in turn fostering deeper relationships.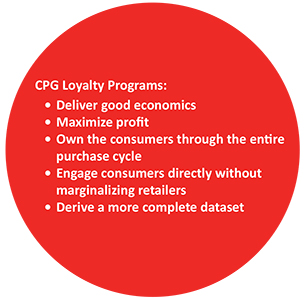 | | |
| --- | --- |
| | |
| | These are just a few of the benefits loyalty programs can provide. Download the Kellogg's Family Rewards case study to learn how Aimia helped create a program for Kellogg Company, designed to drive engagement and build real relationships with their consumers. |
| | |
About this email: GMA SmartBrief will occasionally send emails from our advertising partners promoting products and services determined to be of interest and relevance to our readers. Each email is carefully considered on a case-by-case basis. If you do not want to receive these emails, you can unsubscribe from them by clicking here.

SmartBrief, Inc.® 555 11th ST NW, Suite 600, Washington, DC 20004