How blogging can improve school-leadership skills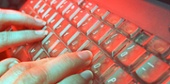 (Michael Smith/Getty Images)
School leaders who want to have a wider influence on education, and a chance to sharpen their own views, should write a blog and publicly share their thoughts, Dan Kerr, a school principal in Quito, Ecuador, suggests in this blog post. The give-and-take he receives from his readers has made him "a better educator and a better leader," he writes.
Connected Principals blog
(27 Sep.)
ECIS/ASL EduLeader micro-credential
A new Teacher-Leader micro-credential, the ECIS/ASL EduLeader Certificate will be launched at our ECIS November Conference in Barcelona. "Symposium 1 Understanding Power" takes place on 18 and 19 November 2015. Attend one symposium or attend all four (taking place between November 2015 and June 2016) to receive credit. For more information, visit this link EduLeader or register here.
ECIS Governance Symposium
Join us in London on Saturday 17 October for a daylong event dedicated to governance as leadership. Keynoted by Richard Chait, this event is for school administrators, school leaders, aspiring leaders, and, especially trustees! It will bring together those interested in the framework of governance as leadership, including international schools as well as UK independent and state schools. More information here.
| | |
| --- | --- |
| | Better to trust the man who is frequently in error than the one who is never in doubt." |
Founded in 1965, ECIS is a global membership organisation that provides professional development opportunities and consultancy services to its members who are comprised of international schools, individuals and educational organisations.
Please contact one of our specialists for advertising opportunities, editorial inquiries, job placements, or any other questions.