Cash reserves are crucial during ICD-10 changeover, experts say
Physicians should plan to have cash reserves to cover three to six months of operating expenses or a line of credit to handle reimbursement delays brought about by next year's transition to ICD-10 codes, billing experts said. MediGain's April Arzate said that despite advance planning and testing, physicians, especially those in smaller practices, should plan on some delays. Clint Hughes, also of MediGain, recommends approaching banks for loans now, if one is needed. "The bank will be more open now than if you come to them desperate because you're two months behind," he said.
Healthcare IT News
(7/30),
PhysBizTech
(7/30)
Bill Spooner comments on cash flow needs during the ICD-10 transition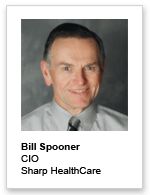 While the article emphasizes the cash flow risk facing the independent physician practice as we transition to ICD-10, it is no less applicable to the hospital or integrated delivery network. Any provider organization performing rigorous enterprise risk management should conclude that ICD-10 is on the "top 10" list for the next 18 months. Optimists that we like to be, we might assign the change a low to moderate failure ranking. The mammoth impact of delayed cash flow, however, requires that we identify the potential failure points and establish contingency plans for the most impactful elements.

Those given to considering such things instead of counting sheep at 3 a.m. have the short list already:

What if the computer-assisted coding engine I just paid megabucks for misses most of the documentation my physicians were trained and cajoled into recording?
What if my competitor hires away several of my coders?
What if my software upgrades complete perfectly but my largest payer isn't ready to receive the codes, despite all the testing?
Readers can add their own concerns to this list. In my organization, a large multidisciplinary team is working to ensure that every controllable element is addressed effectively. My role is to offer leadership, encouragement and resources to the team. In addition to the contingency planning of any large project, I ask my organization to consider:

What projects are we willing to delay if resources need to be diverted to ICD-10 during those last few months before October 2014?
How much spending are we willing to defer to accumulate a cash buffer that will get us through the first few months until the ICD-10 gremlins are eliminated?
Work closely with your executive team. Partner with finance like never before. Encourage the auditors to bring on their questions. This is the time to shine!
A reliable and predictable IT experience for your end users.
CareTech Solutions' Pulse IT monitoring service for healthcare is the only integrated service that monitors clinical, business and ancillary applications, as well as the infrastructure on which they run, helping you proactively address performance challenges and avoid costly and unscheduled downtimes. Learn More at www.caretech.com/pulse or call 877.700.8324
HIM pros play key role in population health management, expert says
Population health management programs will increasingly rely on data stewards to maintain the integrity of clinical data at the point of care, a trend that could create new career opportunities for health information management professionals, Bonnie Cassidy of Nuance Communications wrote in the Journal of AHIMA. Cassidy offered four ways that HIM experts may take advantage of those opportunities, starting with developing advanced analytics technology and methods for PHM.
Government Health IT online
(7/30)
Facts, Without Motives
"I stopped watching TV news a year ago, so sick of the bias everywhere. But in doing so, I was out of the loop. I decided to give 1440 a try & I've not been disappointed. Finally, Walter Cronkite-style reporting! Just the facts. I also love that I can click a link to see more on many stories. Keep up the good work!" Join for free now.
Technology for calculating hospital-error surcharges is introduced
A Web-based tool called the Hidden Surcharge Calculator was released by the Leapfrog Group to enable purchasers and employers to determine the amount they pay due to medical errors at general acute-care hospitals. The tool leverages claims information from an employer along with the Hospital Safety Scores of the hospitals being used to come up with the estimated surcharge.
Healthcare Informatics online
(7/29)
Big Data used in new method to predict patients' disease risks
Nitesh Chawla, an associate professor of computer science at the University of Notre Dame, and his doctoral student Darcy Davis have developed the Collaborative Assessment and Recommendation Engine computer-aided method that leverages EHRs to come up with personalized disease risk profiles for individuals. To examine disease risk and well-being, the system uses a novel filtering method that looks at Big Data from similar patients.
Healthcare Informatics online
(7/29)
Extension center in N.H. hits milestone in provider MU attestation
The Regional Extension Center of New Hampshire said that 85% of critical access hospitals and 65% of primary care providers in the state have been successful in attesting to EHR meaningful use. According to the center, New Hampshire ranked second among the 62 regional extension centers in the U.S. in terms of EHR attestation. "These milestones are a testament to the work we're doing collectively to improve health care delivery across the U.S. and to encourage an overall healthier population," said Micky Tripathi of the Massachusetts eHealth Collaborative, which launched the Regional Extension Center of New Hampshire in 2010.
Healthcare Informatics online
(7/30)
Innovation through technology . . .

Your business collects data about every visit, test, admission, procedure, provider, insurance transaction and almost every clinical study, past and present. Are you able to capture all the data and transform it into actionable information? Learn more here.
Telemedicine gives patients in outlying areas access to pregnancy experts
The number of telehealth consultations offered by Midwest Maternal-Fetal Medicine in the first six months of the year tripled, allowing it to serve a greater population of patients at its offices in Washington and O'Fallon, Mo., and Maryville, Ill. Participating doctors use telemedicine tools, as well as ultrasound machines provided by Mercy Hospital St. Louis, to perform real-time ultrasound examinations of patients and give them immediate feedback and guidance from specialists.
Healthcare Informatics online
(7/30)
More health groups use mHealth to reach out to underserved populations
Health groups increasingly are turning to mobile health to better connect with underserved patient populations, according to this article. For instance, the Center for Connected Health in Boston is using text messaging to provide medical interventions to underserved addiction and prenatal patients, while Dignity Health in California is using an inhaler and mHealth application to monitor medication adherence among asthma patients.
Healthcare Informatics online
(7/29)
Learn from your CIO colleagues at CHIME13
The CHIME13 Fall CIO Forum features 16 peer-presented and peer-reviewed education sessions across four tracks. Hear from your health IT colleagues on the topics of strategy and leadership; organizational performance improvement; business and care transformation; and emerging issues in health care and health IT. The CHIME13 Fall CIO Forum will be held Oct. 8 to 11 at the Westin Kierland Resort and Spa in Scottsdale, Ariz. - register today!
| | |
| --- | --- |
| | We choose our joys and sorrows long before we experience them." |
Please contact one of our specialists for advertising opportunities, editorial inquiries, job placements, or any other questions.