New Zealand schools find success with trade programmes
Some schools in New Zealand are offering students opportunities to enrol in trade academies. Officials from one college partner says the programmes, which are designed with industry in mind, are helping with student retention. "They're staying longer because they're more engaged," said Tamaki College's deputy principal, Russel Dunn.
Stuff (New Zealand)
(11 Aug.)
Other News
| | |
| --- | --- |
| | Register now for Project Zero Perspectives: Zeroing in on Learning in Amsterdam! Agenda selections are now available! This international conference will consider learning environments in which learners can thrive; how focusing on thinking can lead to richer learning; and what lessons can be drawn from effective collaboration. |
Can calculators extend maths lessons?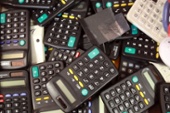 (Matt Cardy/Getty Images)
Calculators have yet to be used to their full potential in maths classes, Jeanne Carroll, a senior lecturer at the College of Education at Victoria University in Australia, writes in this commentary. She explores research around the use of calculators and gives examples of how calculators can deepen maths understanding.
The Conversation (Australia)
(09 Aug.)
Educator: Digital citizenship lessons should start early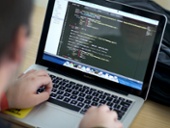 (Joe Raedle/Getty Images)
Teaching students about online behaviour and etiquette should start early, writes Cory Hurst, who teaches middle-school history at iCademy Middle East. In this blog post, he shares four tips and four Web resources to support lessons about digital citizenship. "Through proper education and oversight of online activity, we can help ensure that our students use the Web in fun, safe, and productive ways," he writes.
T.H.E. Journal
(04 Aug.)
Global Access Membership
This year we are also offering a new membership category -- Global Access Membership aimed at start-up/early stage international schools not yet accredited, and state and independent schools offering an international programme or an internationally oriented curriculum. The membership category offers these schools an opportunity to connect with the international school network and build their capacity. Global Access Membership allows schools worldwide to join the ECIS network and enhance the network.
ECIS Micro-Credential Programmes
Whether you're a new teacher or seasoned veteran, you need to stay at the forefront of education. Our micro-credential programmes help you stay proficient in the most current teaching practices. With an entire year to complete each micro-credential programme, teachers are afforded the time they need to elevate their skill-set. Pre-conference sessions will kickstart micro-credential programmes in Barcelona, Spain, in November 2015: Find out more here ECIS Academy.
| | |
| --- | --- |
| | I have learned that the best way to lift one's self up is to help someone else." |
Founded in 1965, ECIS is a global membership organisation that provides professional development opportunities and consultancy services to its members who are comprised of international schools, individuals and educational organisations.
Please contact one of our specialists for advertising opportunities, editorial inquiries, job placements, or any other questions.