UK schools struggle to recruit enough teachers
About 61% of science teachers in the UK have considered quitting, according to a report from the National Science Learning Network. The report comes as officials are grappling with a national teacher shortage that has affected the number of trainees in biology, chemistry and physics.
The Guardian (London)
(15 Sep.)
Tips to use Twitter chats for PD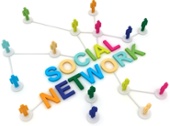 (iStock)
Twitter can help educators grow their professional learning networks for professional development, write Denver Fowler, an assistant professor of educational leadership at the University of Mississippi, and John Riley, an instructor at the McVey Innovative Learning Center in Hilliard, Ohio. In this commentary, they offer tips to help educators get started on Twitter, including how to participate in Twitter chats.
T.H.E. Journal
(11 Sep.)
Other News
Schools in India go high-tech
Schools in India increasingly are integrating technology into the classroom, including CDs and digital textbooks. However, officials say traditional textbooks still are here to stay -- at least for now. "There are a few concerns we have with ebooks, including the strain on the children's eyes from staring at the screen through the day," said S. Amudha Lakshmi, principal of Chettinad Vidyashram.
The Hindu (India)
(15 Sep.)
ECIS Educators Conference, Barcelona, 18-21 November 2015
The ECIS Annual Educators Conference is a fantastic professional development opportunity and registration! Through the theme of this year's conference, Designing on Purpose, we hope to achieve a shift in focus to intention, impact and implementation, so that participants can return to their schools and begin to make a change straight away, as a result of the exchange of ideas at the conference. More information and registration here.
ECIS Governance Symposium
Join us in London on Saturday 17 October for a daylong event dedicated to governance as leadership. Keynoted by Richard Chait, this event is for school administrators, school leaders, aspiring leaders, and, especially trustees! It will bring together those interested in the framework of governance as leadership, including international schools as well as UK independent and state schools. More information here.
| | |
| --- | --- |
| | We are what we repeatedly do. Excellence, then, is not an act, but a habit." |
Founded in 1965, ECIS is a global membership organisation that provides professional development opportunities and consultancy services to its members who are comprised of international schools, individuals and educational organisations.
Please contact one of our specialists for advertising opportunities, editorial inquiries, job placements, or any other questions.