Your feedback is important to us. Click here to email us your feedback.
SmartBrief on Social Media
February 4, 2010
Today's Buzz
sponsored by
Study: Teens less interested in blogging
A Pew survey shows that many young people are giving up on blogging. Fortunately for marketers, there are plenty of alternatives to old-school blogging platforms, writes Tom Pick, including Google Knol and directory sites such as Qondio. It's perfectly possible to share content and drum up buzz without having a blog, he writes. Pew Internet (2/3) Social Media Today (2/3)
Your turn: Should you shift your social strategy away from blogging?
SmartBrief/SmartBlog on Social Media (2/4)

Get the latest facts and stats on social media. Are your social media campaigns getting results? What social media strategies and tactics are working for your peers? Get the answers from a survey of 5,140 marketers in The State of Social Media Marketing, cutting-edge research from MarketingProfs. Download today.
Advertisement
Ideas in Action
Sun CEO quits via Twitter
Jonathan Schwartz of Sun Microsystems has become the first Fortune 200 CEO to resign via Twitter. Schwartz tweeted his resignation in the form of a haiku. "Financial crisis/Stalled too many customers/CEO no more," he wrote. Sun was taken over by Oracle last week, setting the stage for Schwartz's departure. NYTimes.com/Bits blog (2/4)
At IBM, innovation is going social
IBM's innovation program is driven by an internal social-media network underpinned by in-house Facebook, Twitter and Delicious clones and more than 17,000 employee-run blogs. That social infrastructure enables the company to throw online "innovation jams," in which employees, clients and friends log on to discuss promising research projects and vote on which ones to develop as incubator businesses. SocialMediaExaminer.com (2/2)
SXSW Coverage
Let your fans tell their own story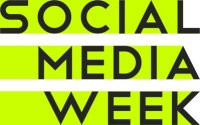 Social marketing is a way of telling stories, says Mark Cardwell of the United Nations Development Program -- but it's not just about promoting your brand narrative. Instead, Cardwell told attendees at a Social Media Week event, social tools give companies a chance to let their users tell their own stories. Giving fans a soapbox and encouraging them to share their experiences can be a great way to build lasting communities, he adds. SmartBrief/SmartBlog on Social Media (2/4)
Will location-based tools save social marketing?
Location-aware social sites such as Foursquare may seem like fads, but they could help reinvent social marketing, experts said at a Social Media Week panel Wednesday. These networks give people something of value in exchange for sharing information, which could ultimately make people less wary of privacy issues and more inclined to hand their data over to marketers. It's when services become useful that people become willing to say "maybe my phone should be tracking me," says Foursquare co-founder Dennis Crowley. eConsultancy.com (2/3)
Why news orgs need social editors
Posting stories to Facebook and Twitter may soon be a full-time job -- even at established media organizations, panelists at a Social Media Week event argued. Staying relevant and engaged in social spaces are musts for all media companies, they said, and it's often more work than individual reporters can handle. "If we're going to survive as an industry, we have to figure out new models. The old ways aren't working or they're working in very limited ways for a very limited number of power players," said Rachel Sklar of Mediaite.com. The Huffington Post (2/3)
The Takeaway
Hovercards give a sneak peek at Twitter profiles
Twitter power users take note: The site has added a feature called "hovercards," essentially an overlaid sneak peek of users' profile page, which pops up when you hold the mouse over their name. The tool's intended to make it easier to keep track of your contacts and to follow (or block) users without disrupting your workflow. TheNextWeb.com (2/4)
5 ways to be a better listener
Twitter is potentially a vast and valuable source of marketing data -- but you've got to know how to access it. From hashtags to canned searches, this handy guide will help you lift the lid on all the network has to offer. ReadWrite (2/2)
SmartQuote

[Social-media editors are] not joke positions, they're real and they matter so much."
--Rachel Sklar, editor at large at Mediaite.com, as quoted by The Huffington Post
Email: socialmedia@smartbrief.com
Mailing Address: SmartBrief, Inc.®, 555 11th ST NW, Suite 600, Washington, DC 20004
Legal and Privacy information at http://www.smartbrief.com/legal.jsp
Unsubscribe