Suntec Singapore International Convention and Exhibition Centre
Singapore
Hosted with CFA Singapore
Capital Markets & Financial Products
Japan bond yields plunge ahead of elections
Expectations of imminent central bank easing after next month's snap elections in Japan have thrust yields on the country's 10-year bonds to a nine-year low. "I expect to see 10-year yields drop below 0.7%. Everybody knows that the government and the central bank have to boost stimulus to exit deflation and weaken the yen," said Tetsuya Miura, chief market analyst at Mizuho Securities.
Bloomberg Businessweek
(11/28)
Hong Kong IPO for China's PICC seen pricing low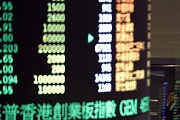 Reuters
The Hong Kong initial public offering of People's Insurance Co. (Group) of China -- one of the largest globally this year -- is likely to price near the low end of its range, sources said. Investors cite the range itself, from HK$3.43 to HK$4.03, which means a valuation between 1.65 times and 1.86 times PICC's forecast 2012 embedded value.
The Wall Street Journal (tiered subscription model)
(11/28)
Bo Kratz joins Northern Trust in Hong Kong post
Northern Trust has signed on Bo Kratz as managing director for asset management in the Asia-Pacific region excluding Japan. Kratz comes to the job from his Singapore post as Asia chief for U.S. alternative investment firm Permal. He will now be based in Hong Kong and head a team managing $50 billion in assets.
AsianInvestor.net
(11/28)
Please contact one of our specialists for advertising opportunities, editorial inquiries, job placements, or any other questions.