Asian shares get another lift from U.S. housing indicator
Asian stocks got another boost Tuesday from U.S. housing numbers, this time from a rise in October housing starts. Japanese shares, however, stalled out after a recent rally spurred by expectations of post-election economic stimulus next month. The Nikkei edged down 0.12% to 9,142.64, the Hang Seng was off 0.16% at 21,228.28, the Kospi added 0.64% to 1,890.18, and the S&P/ASX rose 0.56% to 4385.70.
Bloomberg
(11/20)
Capital Markets & Financial Products
Philippine bonds react as rate cut appears on horizon
With slowing economic growth and inflation at a four-month low, speculation over an imminent rate cut by the Philippines' central bank has pushed the 15-year bond yield to its lowest in three months. Rates have been cut four times so far this year, and the bank's next meeting is set for Dec. 13.
Bloomberg Businessweek
(11/20)
Xstrata holders OK Glencore merger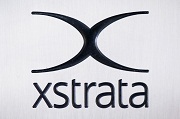 Reuters
The biggest obstacle was cleared as Xstrata shareholders approved the long-coming merger with Glencore International. Next in line are necessary approvals from China and the EU.
The Wall Street Journal (tiered subscription model)
(11/20)
New bank rules coming on schedule in China
Tougher capital requirements for banks will be introduced on schedule in China, which doesn't plan to follow other countries in delaying implementation, said Wang Zhaoxing, vice chairman of the China Banking Regulatory Commission. "China has promised to anticipate the establishment of the global financial supervision system and adopt the international standards. ... It will be a Chinese version of capital criteria, tailored to suit Chinese banks' balance sheets, risk and business models," Wang said.
China Daily (Beijing)
(11/20)
Please contact one of our specialists for advertising opportunities, editorial inquiries, job placements, or any other questions.