Letter from Arleen R. Thomas, CPA, CGMA
A message from Arleen R. Thomas, senior vice president of management accounting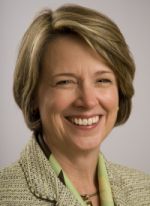 Source: AICPA
What is management accounting? Most of us studied it in our college accounting curriculum. When I was in school, I learned about cost accounting and optimizing inventory -- I still remember that blue textbook. Out of the classroom and worldwide, management accounting has become so much more. It expands upon our financial experience and encompasses relationships we've built with business owners to create sustainable success for organizations. Last week, I was monitoring products in a sales pipeline, considering the risks and developing contingencies -- not only one, but several -- so the AICPA can effectively react to multiple changes in the market. That's management accounting in action, and it's one of the ways I can bring value to the AICPA every day.

As you approach your employer about the Chartered Global Management Accountant designation, consider the value you bring to your organization. Find examples of how you're connecting the dots between all areas of the business and providing key insight that informs the decision-making process. Let your employer know how your broadened knowledge base, plus the ability to present and communicate information to stakeholders -- in addition to your CPA -- uniquely position you as a CGMA helping set the course for the future of your organization.

The CGMA might be new to your employer and colleagues, but your understanding of financial and nonfinancial business value is where you have proved you are a true asset to your organization. With the CPA, CGMA, you can showcase your skill set, highlight your experience and access tools, reports, news and resources and the CGMA community to learn and promote best practices, develop skills and network with peers. Visit CGMA.org to take advantage of these valuable resources.
Accounting and Reporting Update
Variance analysis can improve planning
Variance analysis gives finance chiefs a better way to measure and manage their company's financial performance, writes Thomas Conine Jr., president of TRI. The approach allows decision-makers to compare performance against their expectations in a range of categories. Learn more about financial-performance analysis at the AICPA Financial Planning & Analysis Workshop, scheduled July 12 and 13 in New York City.
CFO.com
(4/9)
"20 Questions Businesses Should Ask About Privacy"
Privacy has become a significant business risk to organizations. As a result, businesses are looking for guidance. Business brief "20 Questions Businesses Should Ask About Privacy" covers key questions a business should ask with the aim of understanding privacy risk, implementing a privacy program, managing privacy risk and obtaining privacy assurance.
| | |
| --- | --- |
| | Man cannot discover new oceans unless he has the courage to lose sight of the shore." |
| | | |
| --- | --- | --- |
| | | |
| | Keep up to date with our e-briefs. | |
| | | |
| | | |
| | | |
| | | |
| | | |
| | | |
About the AICPA and Business, Industry & Government
The
American Institute of CPAs
is the world's largest member association representing the accounting profession, with more than 394,000 members in 128 countries and a 125-year heritage of serving the public interest. Members in business, industry and government make up a significant portion of the AICPA's membership. The AICPA provides financial professionals practicing in business, industry and government with the tools and resources needed to move their organizations forward. Through a joint venture with the Chartered Institute of Management Accountants, it has established the Chartered Global Management Accountant designation to elevate management accounting globally.
Please contact one of our specialists for advertising opportunities, editorial inquiries, job placements, or any other questions.