Will schools in Cuba resume teaching English?
The announcement in July that the US and Cuba would restore diplomatic ties has led to calls for Cuba's schools to resume teaching the English language. Officials say the renewed relationships between Cuba and the US will make it more necessary for young Cubans to learn English.
Yahoo/Agence France-Presse
(31 Aug.)
School in Australia focuses on students' individual needs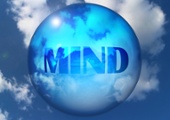 (Pixabay)
Lessons and programmes informed by neuroscience are helping a school in Australia meet benchmarks for students' academic and social emotional performance. Students begin each day with breakfast and a visit to the emotion wall, where they indicate how they are feeling.
ABC (Australia)
(31 Aug.)
Other News
| | |
| --- | --- |
| | Only one month until Project Zero Perspectives: Zeroing in on Learning in Amsterdam! This international conference will consider learning environments in which learners can thrive; how focusing on thinking can lead to richer learning; and what lessons can be drawn from effective collaboration. Register now! |
Five ways to detect a malicious 'phishing' email
They're called 'phishing' emails because the cybercriminals who send them are fishing for victims. These fraudulent emails, which may appear to come from a legitimate company or even a personal acquaintance, are designed to trick people into giving up personal information, such as credit card and social security numbers.
Learn more
How to Fight Ransomware
Ransomware has become the most damaging and widespread threat that internet users face. What can you do to protect yourself? • Backup your files • Filter out executable files • Watch where you click
• Run up-to-date antivirus software

View the full infographic >
Click
here
to learn more about Featured Content
ECIS Educators Conference, Barcelona, 18-21 November 2015
The ECIS Annual Educators Conference is a fantastic professional development opportunity and registration! Through the theme of this year's conference, Designing on Purpose, we hope to achieve a shift in focus to intention, impact and implementation, so that participants can return to their schools and begin to make a change straight away, as a result of the exchange of ideas at the conference. More information and registration here.
ECIS Governance Symposium
Join us in London on Saturday 17 October for a daylong event dedicated to governance as leadership. Keynoted by Richard Chait, this event is for school administrators, school leaders, aspiring leaders, and, especially trustees! It will bring together those interested in the framework of governance as leadership, including international schools as well as UK independent and state schools. More information here.
| | |
| --- | --- |
| | Let me tell you the secret that has led to my goal: My strength lies solely in my tenacity." |
Founded in 1965, ECIS is a global membership organisation that provides professional development opportunities and consultancy services to its members who are comprised of international schools, individuals and educational organisations.
Please contact one of our specialists for advertising opportunities, editorial inquiries, job placements, or any other questions.