Congress works on tax-code overhaul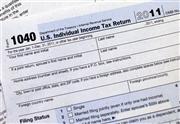 Reuters
Bipartisan work on a comprehensive overhaul of U.S. tax law got under way in the Senate Finance Committee with Democrats and Republicans agreeing on one issue: The economy would benefit from eliminating tax breaks worth tens of billions of dollars, they said. They disagree, however, on what to do with the money saved.
The Washington Post
(3/14)
White paper: Create effective enterprise training programs
The top two learning priorities for companies are product training and compliance. Are your teams — your internal workforce and your external partners— prepared to do this? If not, how much money is this costing you?
Read the whitepaper now
This week's poll results: Rubio rules!
Sen. Marco Rubio of Florida leads the pack of Republican 2016 presidential hopefuls, according to those who responded to this week's poll. Rubio was the choice of nearly a quarter of those responding, with New Jersey Gov. Chris Christie close behind. Poll results are listed below. Some readers wrote in suggesting Republican Govs. Scott Walker (Wis.), Mitch Daniels (Ind.), Rick Snyder (Mich.) and Rick Perry (Texas). Next week: The Dems' turn.

| | |
| --- | --- |
| Sen. Marco Rubio (Fla.) | 24.88% |
| Gov. Chris Christie (N.J.) | 22.20% |
| Rep. Paul Ryan (Wis.) | 13.20% |
| Former Gov. Jeb Bush (Fla.) | 13.02% |
| None of the above/other | 11.37% |
| Sen. Rand Paul (Ky.) | 11.19% |
| Gov. Bobby Jindal (La.) | 2.37% |
| Former Sen. Rick Santorum (Pa.) | 1.76% |
GOP presidential hopefuls face "conservative litmus test" at CPAC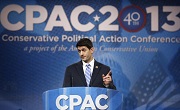 Ryan/Reuters
Republicans making a bid for the 2016 presidential nomination have to balance impressing key conservatives with promoting an expansion of the party a this week's Conservative Political Action Conference. Speakers include Sen. Marco Rubio of Florida, Rep. Paul Ryan of Wisconsin and former Florida Gov. Jeb Bush. "CPAC is where all 2016 candidates need to go to pass the conservative litmus test: Are they for freedom, or for something less?" Republican strategist Alex Castellanos said. However, people considered to be key players in the GOP nomination were not invited to the conference, including New Jersey Gov. Chris Christie and Virginia Gov. Bob McDonnell.
CBS News
(3/15),
CNN/PoliticalTicker blog
(3/15)
Please contact one of our specialists for advertising opportunities, editorial inquiries, job placements, or any other questions.