Congressional inquiry on HFT is needed, NASAA says
Congress should investigate high-frequency trading, the North American Securities Administrators Association says. NASAA wants Congress to identify high-frequency traders and look at how their actions affect the markets.
Reuters
(3/5)
Dow closes at record high
The Dow Jones industrial average closed at an all-time high of 14,253.77 on Tuesday, topping a record set in October 2007. "I'm surprised at the speed of the gains, which have come at a pace that we can't annualize," said Jim McDonald of Northern Trust Global Investments. "But stocks are still not expensive, and we can expect to continue getting a reasonable advance from here."
Reuters
(3/6),
Barron's (subscription required)/Stocks to Watch blog
(3/5)
How to Achieve IT Agility: A Survival Guide for IT Decision Makers
When business teams add new apps and services to already-strained networks, IT departments are accountable for making everything work. Is your team ready for this challenge? Read this eGuide to learn how IT teams are automating their networks, why they're utilizing Ethernet fabrics and SDN, and what success looks like as they regain network control and business relevance.
Obama seeks budget-deal support from Republicans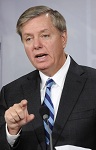 Graham/Reuters
Putting talks with GOP leaders on the back burner for a while, President Barack Obama is reaching out to rank-and-file Senate Republicans to build support for a budget deal with higher taxes to pay down U.S. debt. Obama told senators that he is willing to make changes in health care and retirement programs to get a budget compromise that includes higher taxes.
The Washington Post
(3/5),
Bloomberg
(3/6)
Please contact one of our specialists for advertising opportunities, editorial inquiries, job placements, or any other questions.