Libor lawsuits should be dismissed, banks argue
JPMorgan Chase, Bank of America and other banks are being sued by local governments, community banks and customers regarding possible manipulation of the London Interbank Offered Rate. The defendants have asked U.S. District Judge Naomi Reice Buchwald to dismiss the cases, arguing there is no evidence they broke the law.
Reuters
(3/5),
Bloomberg
(3/5),
The Wall Street Journal
(3/5)
5 tips for managing negative online comments
The Internet gives your customers a voice online, but what can you do when that voice is yelling negative comments? With 5 tips, you can learn how to positively respond and help direct the conversation. Read the article and learn the 5 ways to respond positively.
Congressional inquiry on HFT is needed, NASAA says
Congress should investigate high-frequency trading, the North American Securities Administrators Association says. NASAA wants Congress to identify high-frequency traders and look at how their actions affect the markets.
Reuters
(3/5)
Dow closes at record high
The Dow Jones industrial average closed at an all-time high of 14,253.77 on Tuesday, topping a record set in October 2007. "I'm surprised at the speed of the gains, which have come at a pace that we can't annualize," said Jim McDonald of Northern Trust Global Investments. "But stocks are still not expensive, and we can expect to continue getting a reasonable advance from here."
Reuters
(3/6),
Barron's (subscription required)/Stocks to Watch blog
(3/5)
Building Workplace Trust 2015
Interaction Associates' 6th annual research study tracking trust on the job, Building Workplace Trust, is out, and more than half of employees surveyed give their organizations low marks for trust and leadership. Yet this year's findings again point to how high trust leads to better outcomes and financial results — and even boosts innovation.
Bloomberg blames end of subsidy for numbers in homeless shelters
The end of a New York state rental-subsidy program is the reason for a sharp rise in people spending the night in New York City homeless shelters, Mayor Michael Bloomberg says. "Without those subsidies, people don't move out" of the shelters, Bloomberg said. "So, if you want to reduce the population, you've got to go and get those monies back."
The Wall Street Journal
(3/5)
Transformational Journeys: Modern Business Planning
Harvard Business Review explores why CFO's and their finance organizations must adapt to the changing landscape of their markets and how big data, organizational collaboration, and new cloud-based planning and analysis technologies are driving successful change.
Click here to access the report.
How to Achieve IT Agility: A Survival Guide for IT Decision Makers
When business teams add new apps and services to already-strained networks, IT departments are accountable for making everything work. Is your team ready for this challenge? Read this eGuide to learn how IT teams are automating their networks, why they're utilizing Ethernet fabrics and SDN, and what success looks like as they regain network control and business relevance.
Obama seeks budget-deal support from Republicans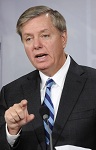 Graham/Reuters
Putting talks with GOP leaders on the back burner for a while, President Barack Obama is reaching out to rank-and-file Senate Republicans to build support for a budget deal with higher taxes to pay down U.S. debt. Obama told senators that he is willing to make changes in health care and retirement programs to get a budget compromise that includes higher taxes.
The Washington Post
(3/5),
Bloomberg
(3/6)
Please contact one of our specialists for advertising opportunities, editorial inquiries, job placements, or any other questions.