Libor lawsuits should be dismissed, banks argue
JPMorgan Chase, Bank of America and other banks are being sued by local governments, community banks and customers regarding possible manipulation of the London Interbank Offered Rate. The defendants have asked U.S. District Judge Naomi Reice Buchwald to dismiss the cases, arguing there is no evidence they broke the law.
Reuters
(3/5),
Bloomberg
(3/5),
The Wall Street Journal
(3/5)
5 Keys to Launching a Killer Website
Because websites serve many functions and have moving parts, it's a serious undertaking to design, build and launch a site. If you want killer results, you need a solid plan. This eBook details five steps to launching a killer website.
Obama seeks budget-deal support from Republicans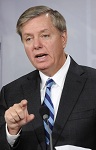 Graham/Reuters
Putting talks with GOP leaders on the back burner for a while, President Barack Obama is reaching out to rank-and-file Senate Republicans to build support for a budget deal with higher taxes to pay down U.S. debt. Obama told senators that he is willing to make changes in health care and retirement programs to get a budget compromise that includes higher taxes.
The Washington Post
(3/5),
Bloomberg
(3/6)
Please contact one of our specialists for advertising opportunities, editorial inquiries, job placements, or any other questions.