Congressional inquiry on HFT is needed, NASAA says
Congress should investigate high-frequency trading, the North American Securities Administrators Association says. NASAA wants Congress to identify high-frequency traders and look at how their actions affect the markets.
Reuters
(3/5)
Dow closes at record high
The Dow Jones industrial average closed at an all-time high of 14,253.77 on Tuesday, topping a record set in October 2007. "I'm surprised at the speed of the gains, which have come at a pace that we can't annualize," said Jim McDonald of Northern Trust Global Investments. "But stocks are still not expensive, and we can expect to continue getting a reasonable advance from here."
Reuters
(3/6),
Barron's (subscription required)/Stocks to Watch blog
(3/5)
Transformational Journeys: Modern Business Planning
Harvard Business Review explores why CFO's and their finance organizations must adapt to the changing landscape of their markets and how big data, organizational collaboration, and new cloud-based planning and analysis technologies are driving successful change.
Click here to access the report.
Bloomberg blames end of subsidy for numbers in homeless shelters
The end of a New York state rental-subsidy program is the reason for a sharp rise in people spending the night in New York City homeless shelters, Mayor Michael Bloomberg says. "Without those subsidies, people don't move out" of the shelters, Bloomberg said. "So, if you want to reduce the population, you've got to go and get those monies back."
The Wall Street Journal
(3/5)
Get this daily email summary written by expert editors
As a valued SmartBrief reader, we are pleased to offer you a complimentary subscription to SmartBrief on Social Business. More than 90,000 of your peers count on this resource for essential news on the intersection of social media and business. Activate your free subscription today.
Obama seeks budget-deal support from Republicans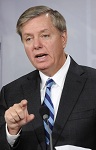 Graham/Reuters
Putting talks with GOP leaders on the back burner for a while, President Barack Obama is reaching out to rank-and-file Senate Republicans to build support for a budget deal with higher taxes to pay down U.S. debt. Obama told senators that he is willing to make changes in health care and retirement programs to get a budget compromise that includes higher taxes.
The Washington Post
(3/5),
Bloomberg
(3/6)
Please contact one of our specialists for advertising opportunities, editorial inquiries, job placements, or any other questions.