Crafting Your Company's Story
Call it an elevator pitch or your company's story. However you describe it, being able to quickly summarize your business can help you engage with customers, partners and investors. Click here to read Boomtown: Think Like a Startup
Bloomberg blames end of subsidy for numbers in homeless shelters
The end of a New York state rental-subsidy program is the reason for a sharp rise in people spending the night in New York City homeless shelters, Mayor Michael Bloomberg says. "Without those subsidies, people don't move out" of the shelters, Bloomberg said. "So, if you want to reduce the population, you've got to go and get those monies back."
The Wall Street Journal
(3/5)
[Free eBook] Hacking Value Delivery: The CIO and the Age of the Customer
CIOs today have a wealth of opportunity available to them in the Age of the Customer, and they play an even more paramount role in their organization as enterprises become increasingly digital and customer-centric. Unfortunately, CIOs are also up against outdated notions of their role - and limited budgets. As a result, too few CIOs have fully embraced the opportunity to drive their businesses into the customer age. Learn how to make the cultural change to a customer-first approach with this free eBook. Get it now.
Obama seeks budget-deal support from Republicans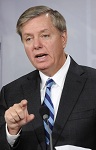 Graham/Reuters
Putting talks with GOP leaders on the back burner for a while, President Barack Obama is reaching out to rank-and-file Senate Republicans to build support for a budget deal with higher taxes to pay down U.S. debt. Obama told senators that he is willing to make changes in health care and retirement programs to get a budget compromise that includes higher taxes.
The Washington Post
(3/5),
Bloomberg
(3/6)
Please contact one of our specialists for advertising opportunities, editorial inquiries, job placements, or any other questions.