White House sequestration summit flops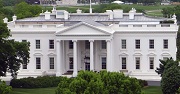 Reuters
The sequestration will happen as scheduled. President Barack Obama and congressional leaders held an eleventh-hour meeting today in an effort to forestall the automatic budget cuts scheduled to go into effect at midnight, but the summit failed to produce a deal. Republicans are holding to their line against any tax increases beyond those approved Jan. 1, while the White House wants a combination of budget cuts and revenue increases to address the budget deficit. Tonight's deadline means $85 billion in across-the-board cuts will take effect in discretionary programs, including defense, homeland security and food safety.

The Wall Street Journal
(3/1),
Reuters
(3/1),

FoxNews.com
(3/1)
Boehner pledges bill to avert shutdown
House Speaker John Boehner, after today's budget summit at the White House, stood firm on his position that he will support no additional tax increases and that the Senate must act first on the budget. However, Boehner indicated that the House will vote on a continuing resolution next week to make sure there is no government shutdown when the current appropriation expires March 27.

The Washington Post
(3/1)
This week's poll results: Blame it on Obama
Readers responding to this week's poll place the blame for the budget crisis firmly on the doorstep of the White House. Nearly 69% of the votes attribute responsibility for the sequestration fully on the president or the president and Congress together. By the same measurement, 62% percent say Congress deserves at least partial blame. Of those who wrote in, one respondent said those in office and top federal staff should see drastic cuts in their salaries and staffing until this crisis is solved. Another wrote in to say responsibility lies not just with current officeholders, but also falls on past elected officials who allowed the federal deficit and debt to build to this crisis point. Several others, though, said the real blame falls on the voters, who have demanded more from government while refusing to pay the taxes needed to support it, calling to mind the line from the old "Pogo" comic strip: "We have met the enemy and he is us." Next week: Deal or no deal?
| | |
| --- | --- |
| President Barack Obama | 37.22% |
| All of the above | 31.50% |
| Congressional Republicans | 18.76% |
| Congress as a whole | 10.08% |
| Congressional Democrats | 1.59% |
| None of the above/other | 0.85% |
Government revenues are sky high -- or are they?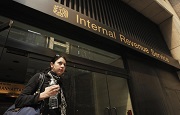 Reuters
House Speaker John Boehner says federal government revenues are at a record high -- but while that's true in nominal dollars, it's not the case using the percentage-of-GDP measure preferred by economists. This year's revenues will amount to 16.9% of GDP, according to the Congressional Budget Office, somewhat lower than the post-World War II average.
FactCheck.org
(2/28)
It's "Roadrunner" vs. "Dream On" in Mass.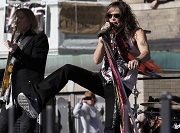 Aerosmith/Reuters
Efforts to have "Roadrunner," the Modern Lovers' punk classic, declared the state song of Massachusetts appear to have hit a roadblock: Lawmakers say they prefer the classic-rock stylings of Aerosmith. Modern Lovers frontman Jonathan Richman says he'll understand if the Bay State snubs his song. "I don't think the song is good enough to be a Massachusetts song of any kind," he says.
The Guardian (London)
(2/27)
Please contact one of our specialists for advertising opportunities, editorial inquiries, job placements, or any other questions.