How successful executives manage their time
The best executives know how to organize their time into large chunks so they can make progress on big projects, Eric Barker writes, citing a book by management expert Pete Drucker. "If you're just doing what comes in, you're on the treadmill, not making a difference," Barker writes.
Barking Up The Wrong Tree blog
(3/7)
Why Platform Matters When Choosing an ERP System
In order to survive, grow, and compete in the digital age, organizations need an ERP that is highly flexible and able to adapt. So, what are the tough platform questions you should ask yourself when shopping for an ERP?
Download the report to find out!
Covidien CEO: How to make crucial decisions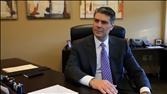 Wall Street Journal
Businesses must know their key challenges, and for hospitals, those are blood loss, infection and re-admission, Covidien CEO Jose Almeida says in this video interview. "The ability to test and learn is key. ... So, do your homework, prepare, look around the corner and understand where you're going, but test and learn. As you test and learn, then you can go big."
The Wall Street Journal
(3/12)
Get with the flow. How payment processing affects cash flow.
Cash flow is the lubricant of business. Without a healthy cash flow, business dries up. It stops. It can't function. Which is why it is vital to keep the revenues coming in as the expenses go out. But there's one aspect of cash flow that many of us are not aware of. It is how managing credit cards and other such non-cash payments affect cash flow. Turns out it has a huge affect. Download the free guide today.
Innovation and Creativity
How one company developed 2 revolutionary products
Developing a successful product is all about solving the problems that face your target customers. Innovation consultancy Continuum has been able to do that on multiple occasions, first with the development of the Reebok Pump and later with the creation of the Swiffer cleaning tool. The company has used a process known as "phase zero" that involves "stepping back from what we were asked to design and understanding really what the context was of the product we were asked to innovate," according to Continuum founder Gianfranco Zaccai.
Fast Company online
(3/11)
Women business leaders are making progress globally
Women hold almost one-quarter of senior leadership positions worldwide, according to a Forbes Insights study with Grant Thornton, but some regions have made more headway than others. In the Asia-Pacific region, 29% of senior leadership positions are held by women; only 21% of North America's senior leaders are women. Flexible working arrangements and talent-management programs are two ways to get more women into leadership positions, writes Tatiana Serafin.
Forbes
(3/8)
Engage. Innovate. Discuss.
Want that promotion? Step up your leadership game
Leadership advancement begins with wanting to advance, Jennifer Miller writes. Then, you need to cultivate advocates in senior management, be active in strategic meetings and be connected within the organization and not just within your silo, Miller says. "It's not enough for you to be ready to take on a bigger role at work; you also must be seen as being ready," she writes.
SmartBrief/SmartBlog on Leadership
(3/12)
Picking a pope: Will the smoke be clear?
When eligible cardinals of the Catholic Church gather to vote for a new pope, they follow centuries of tradition and rigid procedure designed to ensure no news is leaked. The only public display -- the black smoke for no consensus, white smoke to signify a pope has been chosen -- is not as reliable, however. "It's never worked all that well," says the Rev. Thomas J. Reese of the National Catholic Reporter. "I wish they'd test it and make sure it works before they go into the conclave, because last time the smoke came out gray. Everybody was [asking], 'Is it white? Is it black?' "
National Public Radio/The Two-Way blog
(3/11),
Reuters
(3/13)
| | |
| --- | --- |
| | [N]ever assume that part of the apology can be left unsaid. To really repair a rift, even [the] unsaid needs to be spoken out loud." |
Please contact one of our specialists for advertising opportunities, editorial inquiries, job placements, or any other questions.