Analysis: Huge M&A deals return after half-decade of doldrums
After a dry spell that lasted half a decade, the volume of multibillion-dollar mergers and acquisitions soared at the beginning of 2013. A key factor is the more than $1 trillion of cash accumulated by Standard & Poor's 500 corporations that is generating almost no returns. The renewed health of U.S. banks is also driving the trend.
The New York Times (tiered subscription model)/DealBook blog
(2/14)
Share:





Berkshire and Brazilian firm will buy Heinz in $28B deal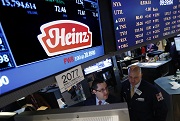 Reuters
Warren Buffett's Berkshire Hathaway and Brazilian financial firm 3G Capital signed a $28 billion deal to acquire food giant H.J. Heinz. The buyers will pay $72.50 a share, a 20% premium to Heinz stock's closing price Wednesday, and assume existing debt. Day-to-day management of Heinz will be in the hands of 3G Capital, which also took control of Burger King two years ago.
The New York Times (tiered subscription model)/DealBook blog
(2/14),
Latin American Herald Tribune (Venezuela)/Agencia EFE (Spain)
(2/14),
Pittsburgh Post-Gazette
(2/14)
Share:





The Key To Positive Cash Flow
Every business is cyclical with cash flow ups and downs. The key is to find a way to keep the cash coming in as predictably as possible. Seem impossible? Well it's not. There are systems and processes that make it easier to collect the cash you've earned so your small business can grow. Learn how these small-business owners set up their businesses for success.
FASB proposal would give banks flexibility when valuing assets
A rule proposed by the Financial Accounting Standards Board would reduce the importance of market value when banks report the worth of assets on financial statements. The rule would give banks broad flexibility in establishing the value of financial assets.
Reuters
(2/14),
The New York Times (tiered subscription model)
(2/14)
Share:





CFOs must ensure employees understand pay-performance link
One role of the CFO is to clearly establish for employees the link between pay and performance, Joanne Sammer writes. CFOs must ask themselves whether the company needs better tools to support the pay-performance process and whether pay and performance are clearly tied to the company's strategy.
Business Finance
(2/13)
Share:





Transformational Journeys: Modern Business Planning
Harvard Business Review explores why CFO's and their finance organizations must adapt to the changing landscape of their markets and how big data, organizational collaboration, and new cloud-based planning and analysis technologies are driving successful change.
Click here to access the report.
Can an older employee fit in at a young firm?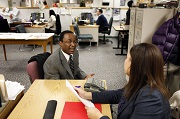 Reuters
Dev Basu, founder of Powered by Search, is thinking about hiring a business-development manager, but he is concerned that whomever he chooses won't fit in with the firm's young employees and loose hierarchy. Experts say Basu should clarify his company's culture and be willing to accept different ways of doing business.
The Globe and Mail (Toronto) (tiered subscription model)
(2/13)
Share:





Are you falling behind, or do you just think you are?
While it's useful to compare yourself to colleagues, keep in mind that such comparisons are more complicated than they seem, Rhymer Rigby writes. For instance, someone working at a different firm may be making more money than you but might also have a less flexible schedule. "Similarly, some metrics can be deceptive: a colleague may earn more than you for no reason other than that they drive a harder bargain," Rigby writes.
Fast Company online
(2/13)
Share:





How SDN Makes Campus Networks Better
When should agencies adopt SDN? IDC reports that SDN provides immediate benefits for government campus networks, including modernized IT infrastructures that are more agile, cost-effective, and collaborative.
Read this new IDC paper to learn more.
My kingdom for a hearse: What to do with Richard III?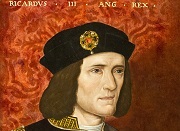 Richard III/Reuters
Now that the remains of Richard III have been confirmed, experts are looking to the next step: a proper burial. The Richard III Society has been working on a design for his tomb, which it recently unveiled. Richard III will be reinterred next year.
BBC
(2/12)
Share:





The ROI of Privacy with TRUSTe Solutions
Investment in a Data Privacy Management Platform can deliver significant, positive financial returns for corporate bottom lines. The "Total Economic Impact (TEI) of TRUSTe" Study explains how Forrester Analysts calculated a 151% ROI for TRUSTe customers. Download the study now.
'Young' isn't a statement about culture. If the culture is one where people like to have fun at work and who don't take themselves too seriously, there are plenty of people who are not young who want that as well. The key is just to find them.
Peter Cappelli, director of the Center for Human Resources at The Wharton School of the University of Pennsylvania, as quoted in The Globe and Mail
Share:





Please contact one of our specialists for advertising opportunities, editorial inquiries, job placements, or any other questions.