Q-and-A: SIFMA's Tom Price on the outlook for Operations and Technology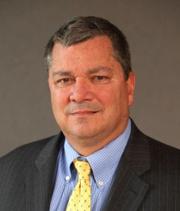 SIFMA Managing Director Tom Price
Tom Price is the managing director of operations, technology and BCP for the Securities Industry and Financial Markets Association. He recently chatted with SmartBrief about the Operations and Technology issues that shaped 2012 and what he sees ahead in 2013.

What is your outlook for the technology and operations sectors in 2013?

The implementation of the Dodd-Frank Act continues to be a massive undertaking. As of Dec. 3, only 133 of 398 required rulemakings have been completed.

As more rules are finalized, the role of technology and operations professionals will expand. These professionals will be on the front lines, as firms seek strategic solutions to execute these new rules. And it's not just Dodd-Frank that will require their expertise -- as our economy continues to come back from recession, firms will look to technology and operations professionals for value-added ways to improve efficiency, infrastructure and risk management. This is how SIFMA's Technology Group sees its mandate -- to set priorities that help firms and regulators improve these key tenets of operating efficiency, infrastructure and risk management.

Read the full interview.
Share:





These are the stories read and shared most by SIFMA SmartBrief: Operations and Technology Edition readers in 2012
Growing Your Business In The New World.
The first white paper in our series provides an overview of relationship marketing, relationship management, succession planning and wealth management teams. Learn how First Clearing helps deliver more to your business growth.

First Clearing, LLC is a registered broker-dealer and non-bank affiliate of Wells Fargo & Company. 1112-04385
What impact will the regulatory environment have on your firm's operations in 2013?
| | | |
| --- | --- | --- |
| 92% | | Greater impact than in 2012 |
| 9% | | Same impact as in 2012 |
| 0% | | Lesser impact than in 2012 |
Share:





How important is cybersecurity to your firm?
| | | |
| --- | --- | --- |
| 73% | | Extremely important |
| 23% | | Very important |
| 6% | | Somewhat important |
| 0% | | Important |
Share:





What is the most important issue driving your firm's strategic operations and technology planning for 2013?
| | | |
| --- | --- | --- |
| 41% | | Regulatory environment |
| 24% | | "Fiscal cliff" |
| 21% | | Cost savings |
| 8% | | Other |
| 8% | | Domestic and foreign legislative developments |
Share: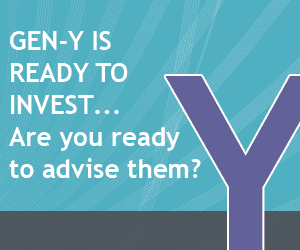 Product announcements appearing in SmartBrief are paid advertisements and do not reflect actual SIFMAOPTECH endorsements. The news reported in Smartbrief does not necessarily reflect the official position of SIFMAOPTECH.
These are the quotes SIFMA SmartBrief: Operations and Technology Edition readers shared most in 2012
When your values are clear to you, making decisions becomes easier.
Much may be done in those little shreds and patches of time which every day produces, and which many men throw away.
Everyone who's ever taken a shower has an idea. It's the person who gets out of the shower, dries off and does something about it who makes a difference.
Cooperation is the thorough conviction that nobody can get there unless everybody gets there.
A person who has not done one half his day's work by 10 o'clock runs a chance of leaving the other half undone.
Things turn out best for those who make the best of the way things turn out.
To acquire knowledge, one must study; but to acquire wisdom, one must observe.
Nearly all men can stand adversity, but if you want to test a man's character, give him power.
Years may wrinkle the skin, but to give up enthusiasm wrinkles the soul.
Without deviation from the norm, progress is not possible.