Libor concerns prompt Freddie Mac to sue major banks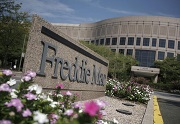 Reuters
A Freddie Mac lawsuit is targeting more than a dozen banks as well as the British Bankers' Association over alleged interest-rate manipulation. "We have an obligation to minimize losses to taxpayers so we felt like we needed to preserve our claim, and that was the purpose of filing this individual suit," a spokeswoman said.
Bloomberg
(3/20),
The Wall Street Journal
(3/19)
5 Cures for Business Growing Pains
A growing business is a successful business, but it comes with its own set of complications. Growing pains can arise from new employees, added roles and responsibilities, and a premium on office space. Read this informative e-book for five practical tips to managing your growing office space.
Companies still find payment fraud a problem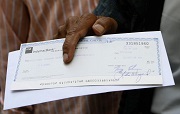 Reuters
Payment fraud is still prevalent among companies, according to the Association for Financial Professionals' Payments Fraud and Control Survey, with 61% of respondents saying their company was a target last year. The good news is that fewer companies were a target last year than in any year since 2004.
CFO.com
(3/19)
SEC guidance allows companies to offer employee loans
Guidance from the Securities and Exchange Commission's Division of Corporate Finance paves the way for public companies to provide loans in the form of compensation to employees without violating the Sarbanes-Oxley Act. The guidance allows companies to participate in a compensation program in which loans are issued from a third-party source.
Accounting Today
(3/18)
3 ways to be more assertive
Professionals can't get away with failing to assert themselves, writes Joel Garfinkle. It's important to acknowledge, address and overcome social anxieties and to have confidence in your ideas. "We all have times when we'd prefer to be low key. But if this is a pattern [that] is getting in the way of upward mobility, you need to take corrective action," Garfinkle writes.
SmartBrief/SmartBlog on Leadership
(3/18)
Dealing with employee negativity
Negative employees can take a serious toll on your company's culture, writes Tim Parker. Don't let employees make excuses for their poor behavior, and give them a time frame in which to improve their attitudes, he recommends. If nothing else works, you may have to remove negative employees from your organization.
Intuit Small Business Blog
(3/18)
A recent $1.3 million penalty of a company for noncompliance with labor law begs the question: Who is responsible for human resources in your organization?
| | |
| --- | --- |
| HR is a separate function, with a seat at the table | 58.25% |
| HR reports directly to the CFO | 32.04% |
| HR indirectly reports to the CFO | 7.77% |
| We are in the process of changing HR reporting | 1.94% |
The majority of respondents have HR holding a seat at the table at their company, and about one-third say HR reports directly to them. The remaining 10% have HR as an indirect report or are making changes in their reporting structure.
Please contact one of our specialists for advertising opportunities, editorial inquiries, job placements, or any other questions.