Q-and-A with AANP's David Hebert: "It is imperative that NPs have a lead role"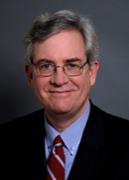 David Hebert
AANP CEO
Now is a critical time in our nation's health care system. For the first time in decades, all the players are critically analyzing and changing the mechanisms of how we deliver care, how care will be reimbursed and how -- as a nation -- we can ensure that the majority of Americans have access to timely, effective care. The foundation of the current health care system is fundamentally shifting. It is imperative that NPs have a lead role at the table and are a voice in all aspects of the implementation of the Affordable Care Act.
Read our full Q-and-A with AANP CEO David Hebert.
Share:





These are the stories read and shared most by AANP SmartBrief readers in 2012
| | |
| --- | --- |
| | Barrett's Awareness Campaign - In a survey of gastroenterologists specializing in Barrett's esophagus diagnosis and treatment, 100% responded that consumer education programs about Barrett's will save lives from esophageal cancer. This belief in the value of education and intervention is the basis for Covidien's campaign. Learn more… |
What is the biggest health care concern facing America?
| | | |
| --- | --- | --- |
| 48% | | Addressing chronic illnesses and unhealthy lifestyles. |
| 36% | | Containing costs. |
| 17% | | Increasing access. |
Share:





Are you involved in developing the health care home/medical home concept at your practice?
| | | |
| --- | --- | --- |
| 37% | | I play an important role in the process. |
| 23% | | I would like to play a greater role in the process. |
| 19% | | My practice will not utilize this model. |
| 18% | | My practice has not yet started this process. |
| 5% | | I don't want a role in the process. |
Share:





To what extent do you and your colleagues use electronic health records?
| | | |
| --- | --- | --- |
| 89% | | Daily in patient care. |
| 9% | | Do not have an EHR system. |
| 3% | | Occasionally in patient follow-up. |
| 2% | | Rarely. |
Share:





Product announcements appearing in SmartBrief are paid advertisements and do not reflect actual AANP endorsements. The news reported in Smartbrief does not necessarily reflect the official position of AANP.
These are the quotes AANP SmartBrief readers shared most in 2012
Each morning when I open my eyes I say to myself: I, not events, have the power to make me happy or unhappy today.
Until you value yourself, you won't value your time. Until you value your time, you won't do anything with it.
Education is the ability to listen to almost anything without losing your temper or your self-confidence.
Worry does not empty tomorrow of its sorrow; it empties today of its strength.
One thing I am convinced more and more is true and that is this: The only way to be truly happy is to make others happy. When you realize that and take advantage of the fact, everything is made perfect.
Write the bad things that are done to you in sand, but write the good things that happen to you on a piece of marble.
To be persuasive we must be believable; to be believable we must be credible; to be credible we must be truthful.
Now and then it's good to pause in our pursuit of happiness and just be happy.
Never tell people how to do things. Tell them what to do and they will surprise you with their ingenuity.
If you do not feel yourself growing in your work and your life broadening and deepening, if your task is not a perpetual tonic to you, you have not found your place.
A committee is a group of the unprepared, appointed by the unwilling to do the unnecessary.
In times of change, learners inherit the earth; while the learned find themselves beautifully equipped to deal with a world that no longer exists.
The real art of conversation is not only to say the right thing in the right place but to leave unsaid the wrong thing at the tempting moment.