No-bid government contracts hit a record $115.2B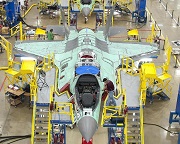 Reuters
No-bid contracts approved by government agencies rose 8.9% in fiscal 2012, to an all-time high of $115.2 billion, even as spending on contracts declined 5%. The biggest recipients of these noncompetitive contracts were Lockheed Martin, Boeing and Raytheon.
The Washington Post
(3/17)
How banks manage reference data with MongoDB

Managing and distributing reference data globally has always been a challenge for financial institutions. MongoDB's native replication capabilities and partitioned architecture make it simple to distribute and synchronize data efficiently across the globe. MongoDB's dynamic schema dramatically reduces database maintenance for schema migrations - data structure changes can be applied with no down time, and with no impact to existing applications. Register Now!
Moody's notes upside of repatriation taxes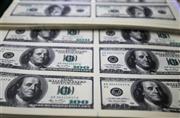 Reuters
Repatriation taxes have a silver lining in that they enforce spending discipline, according to Moody's Investors Service. Because of taxes on repatriated cash, companies are less likely to make "credit-weakening decisions" that would require domestic cash, such as paying hefty dividends or pushing to buy back common stock. Moody's predicts that the trend of companies hoarding cash will continue this year.
The Wall Street Journal/CFO Journal
(3/18)
Financial community grapples with diverging FASB, IASB standards
The Financial Accounting Standards Board and the International Accounting Standards Board have not reached resolution on how to revise standards for loan losses. The financial community is trying to help members make sense of the divergent approaches. The American Bankers Association has published answers to frequently asked questions about the FASB's approach. Fitch Ratings says the FASB's proposed model "is likely to lead to quarterly adjustments in expected loss projections, possibly leading to more volatility in provision expense and reported earnings."
Compliance Week/Accounting & Auditing blog
(3/15)
Bedrock principles for success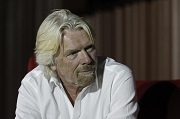 Branson/Reuters
Management trends come and go, but certain business principles will be true forever, Jeff Haden writes. Own up to every one of your mistakes, stay focused on your next project and continually strive to connect with knowledgeable people. "Success is a marathon, not a sprint," he writes. "Explore. Indulge a curiosity."
Inc. online (free registration)
(3/6)
Master the art of the follow-up
Your follow-up notes to new contacts should reference specific details about your initial conversation and make clear that you want to continue with the relationship, Matthew Toren writes. It's also a good idea to compliment them and invite them to have coffee with you, he writes.
YoungEntrepreneur.com
(3/6)
Craft breweries challenge beer giants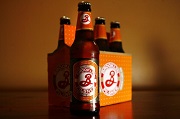 Reuters
Anheuser-Busch InBev and MillerCoors, the dominant producers of domestic beer, are increasingly challenged by craft-beer breweries. Craft beer accounts for 6% of sales, having increased significantly since the early 1990s.
National Public Radio
(3/17)
Screw it; just do it and get on with it."

-- Richard Branson, founder of Virgin Group, as quoted by

Inc.
Please contact one of our specialists for advertising opportunities, editorial inquiries, job placements, or any other questions.