Smart bosses take the weekend off, says Interface CEO
Leaders who find themselves chained to their desk over the weekend are doing something wrong, says Daniel T. Hendrix, president and CEO of Interface. Bosses who try to work nonstop and do everything themselves will burn out, and that isn't good for them or their company, Hendrix explains. "[Y]ou have to delegate, have to have accountability and have to make sure that people have the tools to do the job," he says.
The New York Times (tiered subscription model)
(2/16)
Share:





4 leadership lessons from George Washington
George Washington led his troops to victory against the British redcoats in 1777 in part by adopting a more democratic approach to leadership, writes Signe Spencer. Rather than simply issuing commands and expecting obedience, Washington sought the advice of his subordinates and thereby hatched a battle plan that was more innovative and effective than anything a single general could have devised alone.
Great Leadership
(2/17)
Share:





How Much Do You Really Need to Make? The Answer May Shock You
Rather than focus on what you can afford to pull out of the business to cover your living expenses, you need to focus on how much you need to earn at your business in order to afford the lifestyle you want to have. This is where the Personal Earnings Goal, or PEG, comes into play. Learn how to calculate your PEG and find out how much you really need to make.
Sony pins its hopes on a PlayStation update
Sony wants the next iteration of its PlayStation video-gaming platform to be a beachhead that will persuade customers to spring for other Sony hardware, including TVs and cellphones. Analysts aren't convinced on the strategy, but everyone agrees the company's future depends on it successfully refreshing its PlayStation console. "At the end of the day, we need to turn out great products," says CEO Kazuo Hirai.
Bloomberg Businessweek
(2/14)
Share:





Chapter 11 gives airlines but a temporary boost
Airlines that enter Chapter 11 bankruptcy tend to operate newer aircraft and have fewer delays and cancellations, but those carriers relapse once they emerge from insolvency, according to a study. The performance improvements with staying power are driven by investments in fixed assets, the study found.
Strategy+Business online (free registration)
(2/15)
Share:





Building Workplace Trust 2015
Interaction Associates' 6th annual research study tracking trust on the job, Building Workplace Trust, is out, and more than half of employees surveyed give their organizations low marks for trust and leadership. Yet this year's findings again point to how high trust leads to better outcomes and financial results — and even boosts innovation.
10 tech advancements to watch for this year
Ten technologies are likely to help deliver sustainable growth in 2013, according to the World Economic Forum's Global Agenda Council on Emerging Technologies. Among the most promising: 3-D printing, self-healing materials, nanoscale-level drug delivery, and electric vehicles that draw power wirelessly from cables buried beneath the road.
World Economic Forum/Blog
(2/14)
Share:





Whitepaper: SDN: How do you get there from here?
Are the growing data needs of mobile, cloud, big data and social threatening today's enterprise networks? Scalable processes, a phased integration approach and the appetite to optimize over time are key components of a modern network. It's how agile organizations prepare for the data needs of tomorrow.
Explore the whitepaper to start down the path toward SDN.
Find a fixer to help you navigate new cultures
Bosses hoping to give useful feedback to workers from other cultures, or to lead foreign workforces effectively, need to learn the local rules of social behavior, writes Andy Molinsky. One way to do that is to find a guide or fixer who can help avoid cultural misunderstandings. "A mentor who appreciates your position as well as the expectations of the new culture can help you craft a new style that fits where you are and that feels authentic to you," Molinsky writes.
Harvard Business Review online/HBR Blog Network
(2/15)
Share:





Engage. Innovate. Discuss.
Public-speaking tips from Aristotle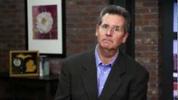 YouTube/John Baldoni
Leaders should learn from Aristotle when it comes to planning a public speech or presentation, says John Baldoni. That means keeping things simple, and repeatedly signposting your key points. "Tell 'em what you're going to tell 'em, tell 'em, then tell 'em what you told 'em," Baldoni says.
SmartBrief/SmartBlog on Leadership
(2/15)
Share:





What if an asteroid hit Central Park?
Asteroid 2012 DA14, which just missed Earth last week, was just a pebble compared with some of the chunks of rock whirling around our solar system, Jeffrey Kluger writes. A larger -- but still only moderately sized -- asteroid falling on New York City's Central Park would level every building for miles around, causing "incalculable" economic damage even if the city were evacuated in time, experts say.
Time.com
(2/14)
Share:





Connect with us on Twitter
Follow @SBLeaders on Twitter for more leadership and management news from SmartBrief on Leadership's lead editor, James daSilva. Join the conversation.
Share:





You have to keep reinventing yourself in this world."

-- Daniel T. Hendrix, president and CEO of Interface, as quoted in the

New York Times

Share:

         
Please contact one of our specialists for advertising opportunities, editorial inquiries, job placements, or any other questions.