Tax-exempt bonds used by companies prompt questions
Bonds that pay tax-exempt dividends that are being used to finance private projects are getting a closer look, as the U.S. searches for revenue to narrow the budget deficit. Since 2003, more than $65 billion in such bonds have been sold by state and local governments on behalf of companies, according to an analysis by The New York Times. Ending this tax-exempt borrowing could produce $50 billion in revenue for the U.S. government over 10 years, according to the Bipartisan Policy Center.
The New York Times (tiered subscription model)
(3/4)
Germany's Daimler wants to hire more foreign execs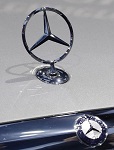 Reuters
German carmaker Daimler has launched a campaign to recruit more foreign executives for international operations. Wilfried Porth, head of human resources, says if the company wants to be more successful internationally, it needs more management-level employees from abroad. "So far, the company's management has been rather German-oriented," he said.
Deutsche Welle (Germany)/Agence France-Presse/Deutsche Presse-Agentur
(3/4),
The Guardian (London)
(3/4)
Looking for ways to save on your life insurance plan?

Learn why it pays to act now on a retiree life buy out. Learn More
How management assumptions create pay and talent disparities
The assumptions behind the lingering gender pay gap include the belief that stars know their value and negotiate hard, while humbler, lower-paid counterparts won't bolt because they don't realize their disadvantage, Dana Theus writes. Such assumptions put leaders in danger of losing talented women in favor of men who are better at self-promoting and negotiating, she writes.
SmartBrief/SmartBlog on Leadership
(2/25)
Are you being naive about your career?
People who think the formula for success is to show up, work hard and get paid are in for some tough career lessons, Alison Green writes. For instance, your hard work will go unnoticed unless you advocate for yourself. Also, when things are going well, keep in mind that one bad boss can ruin everything, she writes.
U.S. News & World Report/On Careers blog
(2/27)
Lionheart was a real sweetheart, researchers say
Scientists have studied the pickled heart of Richard I of England, the legendary 12th-century monarch known as Lionheart. His heart was found lying around in a French cathedral. Upon opening the small casket, researchers found the heart's dusty remains mingled with a sweet-smelling blend of mercury and herbs, likely the result of embalmers' effort to preserve the king's organ for posterity.
Nature (free content)
(2/28),
The Daily Beast
(3/3),
Reuters
(3/1)
People are getting past the initial reaction of the past couple of years looking at cost cutting and the usual suspects."

-- Brad Anderson, partner and financial-services head at Armada Consulting, as quoted by

CFO.com
Please contact one of our specialists for advertising opportunities, editorial inquiries, job placements, or any other questions.