Obama seeks budget-deal support from Republicans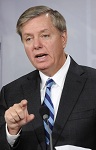 Graham/Reuters
Putting talks with GOP leaders on the back burner for a while, President Barack Obama is reaching out to rank-and-file Senate Republicans to build support for a budget deal with higher taxes to pay down U.S. debt. Obama told senators that he is willing to make changes in health care and retirement programs to get a budget compromise that includes higher taxes.
The Washington Post
(3/5),
Bloomberg
(3/6)
Service industries show surprising strength
Momentum is evident in service industries, with the Institute for Supply Management's nonmanufacturing index rising unexpectedly last month, to 56, from 55.2 in January. Resurgence in the housing market is cited as a supporting factor, along with a gradually firming labor market.
Bloomberg
(3/5)
The Key To Positive Cash Flow
Every business is cyclical with cash flow ups and downs. The key is to find a way to keep the cash coming in as predictably as possible. Seem impossible? Well it's not. There are systems and processes that make it easier to collect the cash you've earned so your small business can grow. Learn how these small-business owners set up their businesses for success.
5 steps to building a network from scratch
Start your network by reaching out to one person and building from there, Gauri Sharma writes. There's no need to be squeamish about asking for a favor, as most people enjoy helping colleagues and will appreciate your request. The biggest area where new networkers can improve is in their follow-ups, Sharma writes.
Forbes
(2/28)
Transformational Journeys: Modern Business Planning
Harvard Business Review explores why CFO's and their finance organizations must adapt to the changing landscape of their markets and how big data, organizational collaboration, and new cloud-based planning and analysis technologies are driving successful change.
Click here to access the report.
Once again, the U.S. government's overspending is front and center on the world stage. What will happen with the sequester?
It appears that 61% of you chose correctly. A small group thought there would be serious spending cuts and no additional taxes. About 30% thought we would continue to tax and spend.
| | |
| --- | --- |
| Nothing, which means automatic cuts will kick in | 61.09% |
| Compromise, with more taxes and more spending | 27.62% |
| Compromise, with serious cuts to spending and no additional taxes | 6.69% |
| I have no idea | 4.60% |
Yahoo's CEO engages in a constant "thought experiment" about who could do a better job as CFO and chief operating officer. How secure do you feel in your position?
| | |
| --- | --- |
| | Very secure |
| | |
| --- | --- |
| | Somewhat secure |
| | |
| --- | --- |
| | I'm constantly looking over my shoulder |
| | |
| --- | --- |
| | There is no corporate loyalty |
The IDC Market Spotlight on Network Automation and Agility
The arrival of virtualization, cloud computing, and mobility has strained data center networks—and IT staff—like never before. This Market Spotlight explains how data center network fabrics provide a foundation for automated provisioning, configuration, and management of network-based services in a new era of IT agility. Download now.
Help SmartBrief cover SXSW Interactive!
SmartBrief will cover the South by Southwest Interactive Festival through Tuesday in Austin, Texas, and we need your help! SXSW has too many must-see events for our staff to cover, so we're turning to readers to help document the best panels as blog contributors. If you're headed to Austin and want to contribute to SmartBrief's blogs on social media, leadership, finance, food and beverage or education, check out our guest-post guidelines and send a note to Jesse Stanchak.
A great way to be significantly more productive is to start anything you're about to do with one question: What does a wildly successful outcome for this meeting, project, conversation -- whatever it might be -- look like?"

-- Mike Williams, president and CEO of David Allen, as quoted by

Inc.com
Please contact one of our specialists for advertising opportunities, editorial inquiries, job placements, or any other questions.