Why the next pope should think like a manager
The next pope will need a good head for business: the Catholic Church is facing a scandal at the Vatican Bank, settlements with sex-abuse victims and declining congregations in affluent countries. Benedict XVI's possible successors are not necessarily inexperienced. "Anyone who has been a cardinal has already headed a complex organization," says Chester Gillis, dean of Georgetown College.
Bloomberg Businessweek
(2/11)
Share:






What executives can learn from Pope Benedict XVI quitting
Pope Benedict XVI's resignation is a reminder of just how tough leadership really is, says Nancy F. Koehn, a professor and historian. Neither CEOs nor spiritual leaders are supermen, and it's important that they admit that to themselves. "I don't think this is primarily about age. I think it's really about energy and enthusiasm and a kind of physical, moral, intellectual, and emotional verve -- an appetite," she says. "It's something that every leader is responsible for maintaining and feeding."
Harvard Business Review online/HBR Blog Network/Our Editors
(2/11),
Forbes
(2/11)
Share:






3 ways to harness the power of hope
Hopefulness is an important part of any successful business strategy, says Shane J. Lopez, a business professor and researcher. Hope helps people to set goals, to think through potential hurdles and to stay motivated. "When you think the future will be better than the present, you start working harder today," Lopez says.
Gallup Business Journal
(2/12)
Share:






How P&G made a mess of its diaper brand
Procter & Gamble's Pampers diapers once had a 75% share of the U.S. market, but the company split its brand by launching a premium diaper product rather than upgrading its existing product line. That overcomplication drove many consumers to switch to Huggies, which offered the same premium features as part of its regular diaper line.
Fast Company online
(2/8)
Share:






Innovation and Creativity
Child-like thinking can help you build a company
To spark creative and potentially lucrative business ideas, try "reigniting a child-like wonder and questioning everything," advises Jeff Hoffman. Learning to think like a 5-year-old helped him come up with a business idea that eventually led to a nine-figure buyout deal, he says.
Inc. online (free registration)
(2/11)
Share:






How Fisher-Price dreams up new toys
Mattel's Fisher-Price division runs a year-round innovation operation for dreaming up toys. The company sends researchers into people's homes to see how children are playing and also have children visit its offices to test and fine-tune potential products.
CNNMoney/Fortune
(2/25)
Share:






How well do members of your team work together?
| | |
| --- | --- |
| Well -- they mostly get along with a few exceptions | 56.72% |
| Extremely well -- everyone gets along and supports one another | 27.71% |
| Not well -- there are interpersonal and performance issues | 11.20% |
| Poorly -- I can't really even call it a "team" | 4.36% |
Kumbaya: Culture is the sum of your organization's daily actions. If your people get along in the vast majority of their interactions, you'll have a virtuous circle of them working well. Conversely, small, negative actions can cause the spiral of problems 15% of you seem to have. If you're in that 15%, break the cycle and stop bad behaviors as you see them. If you're in the 85% with positive team dynamics, nip issues in the bud as soon as you see them because it doesn't take much to send a culture spiraling in the wrong direction. -- Mike Figliuolo is managing director of ThoughtLeaders and author of "One Piece of Paper: The Simple Approach to Powerful, Personal Leadership."

Discuss the results.
India's Airtel selects a risk-taker as CEO
Gopal Vittal is taking over at Bharti Airtel, India's largest telecommunications company. Former colleagues say Vittal isn't afraid to rock the boat and is equipped to help Airtel adjust to industry shifts. "He has strong entrepreneurial instincts, is willing to take risks and is very passionate about his work," says A Mahendran, Godrej Consumer Products' managing director.
The Times of India
(2/12)
Share:






Engage. Innovate. Discuss.
Don't lose your personality after you've been promoted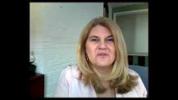 YouTube/Dana Theus
Leaders can find it more difficult to maintain an authentic, personal brand and leadership style as they move up within an organization, Dana Theus writes. But remaining true to yourself doesn't preclude meshing with company culture. "To do this, you have to delve beneath the MBA-speak about leadership and values we usually hear and go to the core of what makes you uniquely and authentically human," she writes.
SmartBrief/SmartBlog on Leadership
(2/11)
Share:






Is it a dragon? Is it a pterosaur? No, it's a dog-fish-bear
In the 1690s, an Italian engineer produced the remains of a dragon that he claimed to have trapped and killed in the marshes outside the city. Some believe the bizarre, impressively winged specimen may have been a pterosaur, but scientists say that it was likely a fake concocted from parts of a bear, fish and dogs.
New Scientist/Short Sharp Science blog
(2/7)
Share:






Except when the president of the United States' annual physical comes out, we don't talk about how physically, mentally, and emotionally strong a leader has to be."

-- Nancy F. Koehn, leadership historian, as interviewed at

HBR Blog Network's Our Editors at Harvard Business Review online

Share:

         
Please contact one of our specialists for advertising opportunities, editorial inquiries, job placements, or any other questions.