Prosecutors reach beyond fines in Wall Street cases
Reuters
U.S. prosecutors, in a shift in strategy, are increasingly demanding guilty pleas in Wall Street criminal cases, rather than agreeing to fines and promises of reform. Attorneys for major banks say they are adjusting how they defend clients, sometimes recommending that banks fire employees suspected of impropriety.
The New York Times (tiered subscription model)/DealBook blog
(2/18)
Share:





Europe's transaction tax could backfire

A group of European nations is moving forward with a proposed tax on financial transactions, including stocks, bonds and derivatives. However, history shows that attempts to tax transactions have forced activity to different jurisdictions and failed to meet revenue expectations. Transaction taxes "stem from the desire of politicians to punish the markets," said Bill Blain, a fixed-income strategist at Mint Partners. "But markets can always vote with their feet."
Bloomberg Businessweek
(2/18)
Share:





Why Platform Matters When Choosing an ERP System
In order to survive, grow, and compete in the digital age, organizations need an ERP that is highly flexible and able to adapt. So, what are the tough platform questions you should ask yourself when shopping for an ERP?
Download the report to find out!
Mixed feelings emerge about FSOC's money-fund suggestions
The Financial Stability Oversight Council has received comments on recommendations to reform money market mutual funds. One letter is from presidents of the Federal Reserve's 12 regional banks, which is unusual. The letter says "more than one [money market fund] reform alternative could address the financial stability concerns posed by" such funds. Other comments, such as one from the Investment Company Institute, support a recommendation for "liquidity gates" but pans other suggestions.
Business Finance
(2/18)
Share:





Big Data costs start to decrease
Companies are finding that the cost of supporting and processing Big Data is dropping. Hardware, such as IBM's Power server computers, is declining in price. Also, Big Data-as-a-service is starting to emerge.
CFO.com
(2/14)
Share:





Get with the flow. How payment processing affects cash flow.
Cash flow is the lubricant of business. Without a healthy cash flow, business dries up. It stops. It can't function. Which is why it is vital to keep the revenues coming in as the expenses go out. But there's one aspect of cash flow that many of us are not aware of. It is how managing credit cards and other such non-cash payments affect cash flow. Turns out it has a huge affect. Download the free guide today.
4 leadership lessons from George Washington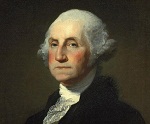 Washington/Reuters/National Portrait Gallery
George Washington led his troops to victory against the British redcoats in 1777 in part by adopting a more democratic approach to leadership, writes Signe Spencer. Rather than simply issuing commands and expecting obedience, Washington sought the advice of his subordinates and thereby hatched a battle plan that was more innovative and effective than anything a single general could have devised alone.
Great Leadership
(2/17)
Share:





How you're sabotaging your professional image
Your colleagues notice when you do things like show up late for meetings, take jokes too far or repeatedly let your emotions get the best of you, Chrissy Scivicque writes. Acting professional isn't about being a bore; "it's about showing respect and putting those around you at ease," she writes.
U.S. News & World Report/On Careers blog
(2/14)
Share:





Samih Elhage becomes Nokia Siemens Networks' CFO
Elhage was NSN's chief operating officer and has been involved in its restructuring. The COO role will be discontinued.
Fox Business/Dow Jones Newswires
(2/19)
Share:





For us, the goal is to try to help workspaces better utilize their real estate assets, better utilize their idle desks, their meeting rooms."

-- ShareDesk CEO Kia Rahmani, as quoted by

FastCoExist

Share:

         
Please contact one of our specialists for advertising opportunities, editorial inquiries, job placements, or any other questions.