Despite the "sequester," the stock market is soaring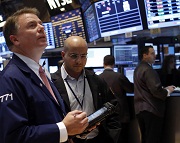 Reuters
Despite the budget battle and automatic spending cuts, the Dow Jones industrial average is at a record high. That's largely thanks to the Fed's intervention, analysts say. "More than any other time in history, this bull market owes its strength to the Fed's unblinking determination to pump money into financial markets until the economic recovery becomes self-sustaining," the Wall Street Journal reports.
The New York Times (tiered subscription model)
(3/5),
The Wall Street Journal
(3/5)
Four Strategies for Developing Leaders
Learn how organizations can prioritize talent development, from retired brigadier general Bernard Banks, Associate Dean of Leadership Development at Kellogg School of Management. Learn more.
House Republicans weigh changes to Medicare plan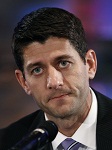 Ryan/Reuters
House GOP leaders are considering raising the age at which people would be protected from changes to the Medicare system from 55 to 56, under a plan floated by Rep. Paul Ryan, the Budget Committee chairman. The proposal angered many centrist Republicans, who had made election-season commitments to their constituents tied to the notion that those aged 55 and older would be guaranteed continued access to traditional Medicare. A person becomes eligible for Medicare at age 65.
Bloomberg Businessweek
(3/5),
The Hill
(3/5),
Politico (Washington, D.C.)
(3/4)
Politicians have a conservative bias, report claims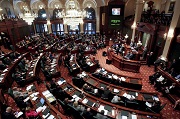 Reuters
Politicians routinely overestimate their constituents' conservatism by as much as 20 percentage points, according to a University of Michigan study. That creates "an effective supermajority requirement" for passing liberal legislation, with lawmakers unlikely to support bills unless it has the support of 60% or so of their constituents, writes Garance Franke-Ruta.
The Atlantic online
(3/4)
What the "sequester" cuts really mean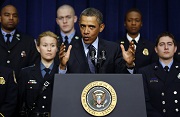 Obama/Reuters
President Barack Obama -- OK, "Saturday Night Live" impersonator Jay Pharoah -- explains the effects of the "sequester" spending cuts with a little help from the Village People. "Young men, just 'cause your funding is down, there's no need to be unhappy," he intones.

NBC.com
(3/4)
Please contact one of our specialists for advertising opportunities, editorial inquiries, job placements, or any other questions.