How Badgeville leverages company culture

Every prospective new hire at Badgeville has a homework assignment, designed in part to determine quickly whether the person gets things accomplished or makes excuses, says CEO and co-founder Kris Duggan. Shared companywide goals, a list of values and a commitment to personal growth have helped the company attract and keep a productive team, he says.
The New York Times (tiered subscription model)
(3/9)
The importance of culture and vision at Duarte
Nancy Duarte has built her communications company, Duarte Inc., over 15 years into a respected firm that has done work for brands such as Twitter and HP. In this interview, Duarte discusses how she communicates her vision and maintains her company's core values. "[W]e've gone into high gear making sure to take as much care in managing the culture as we do all of our other operational functions," she said.
TheDailyMuse.com
(3/8)
You're CEO of a startup; what should you do next?
CEOs who start companies often find that the skills they used to get going aren't those needed to run the company in the next phase, writes Firas Raouf, a venture capitalist. Such CEOs have three options: develop the skills they need, hire executives with the requisite skills or recruit a replacement CEO and find a new mission.
OpenView Blog
(3/6)
Innovation and Creativity
How Warby Parker found the right prescription for success

Warby Parker found success by creating a cheap online store that broke Luxottica's monopoly on the retail eyeglass industry, Jamie Quint writes. The company began with the idea that eyeglasses are just too expensive, says co-founder Neil Blumenthal, and designed a way to sell branded prescription glasses for $95 a pair.
Jamie Quint blog
(3/5),

The Wall Street Journal
(3/11)
How IMAX solved its chicken-and-egg problem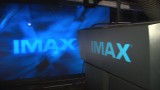 CNNMoney
When IMAX approached movie studios about making commercial films using the technology, it was limited by the fact that it had an institutional network rather than commercial theaters, says CEO Richard Gelfond. At the time, it cost $5 million to outfit an IMAX theater and $8 million to make a film; in the past decade or so, the company dramatically lowered costs by figuring out how to retrofit theaters and convert existing films into IMAX movies, he said.
CNNMoney
(3/11)
How would you prefer to fix a severely broken management team?
| | |
| --- | --- |
| Keep most folks but replace problem players | 81.70% |
| Keep everyone and fix individual and team performance | 9.96% |
| Remove the entire team and start anew with fresh players | 8.33% |
Surgical strike: Problems are never in short supply, and they're usually a function of a dysfunctional team member. Many of you prefer to go after the root cause and remove the problem player. Just make sure before you take the person out that you've got the true root cause of the issue. Sometimes, the organization is rejecting the change agent that is needed, and it's really the rest of the team that's the problem. Do your own thorough and independent assessment of the team's problems before taking action. -- Mike Figliuolo is managing director of ThoughtLeaders and author of "One Piece of Paper: The Simple Approach to Powerful, Personal Leadership."

Discuss the results.
Brazilian roots pay off for granite co-founders
Marco Pereira and Vinny Tavares started Pacific Shore Stones eight years ago, gambling that the pricey granite slabs they import from Brazil will be good enough to sell in the U.S. The company made $26 million last year while more than doubling revenue over three years, a success the partners attribute largely to their understanding of the market. "It's a very different culture down there; it's very relationship-oriented. And the fact that we speak Portuguese -- that we can connect with owners and their families -- helps us reach them on that personal level," Pereira says.
Inc. online (free registration)
(3/11)
Engage. Innovate. Discuss.
6 lessons in the aftermath of Yahoo's telecommuting memo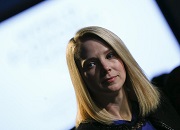 Mayer/Reuters

Yahoo CEO Marissa Mayer ended telecommuting as one of a series of changes designed to improve office culture and spur innovation, Dana Theus writes. Mayer was right to take a stand and have managers communicate the news privately to affected workers first, Theus writes, but the memo was not culture-driven or sensitive to affected employees, she writes.
SmartBrief/SmartBlog on Leadership
(3/11)
SmartBrief's inside look at #SXSW
SmartBrief is attending the South by Southwest Interactive Festival, with tweeting @SmartBrief and blogging at SmartBlogs. Here's some of our coverage so far.

The tales of NYC sanitation workers
Cities need sanitation workers to survive, but they've largely toiled invisibly until now. Cultural anthropologist and author Robin Nagle studied New York City's sanitation department for more than a decade and even worked on a crew for two years -- experiences she details in the book "Picking Up."
Pacific Standard magazine
(March-April 2013)
Do not mistake good marketing for a new and innovative business model."

-- Jamie Quint, Lookcraft founder, writing at

his blog
Please contact one of our specialists for advertising opportunities, editorial inquiries, job placements, or any other questions.