Message from AOPA President Craig Fuller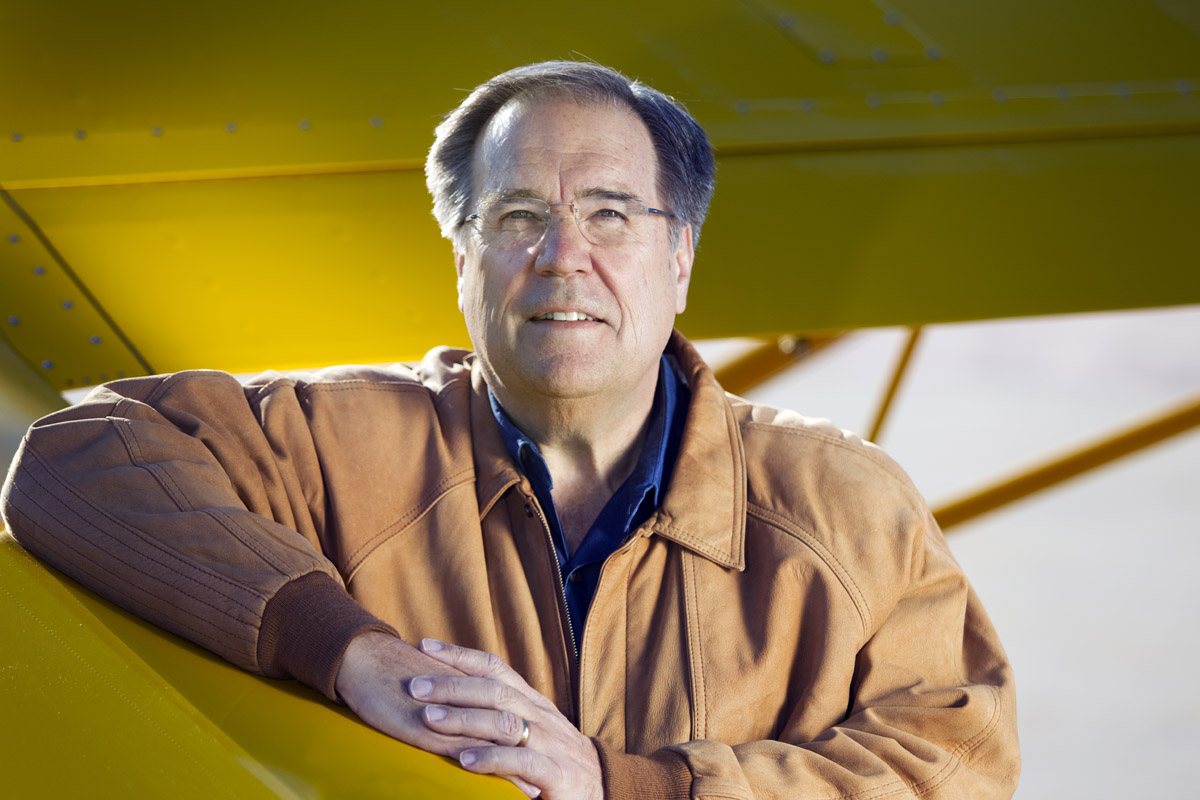 Craig Fuller
At this time last year, I asked all of you to get engaged with the elections -- and many, many of you did. I want to thank you for that involvement, but I also want to note that voting is not the end of the political process, but the beginning. So although the elections themselves are behind us, the hard work of governing is only now starting anew.

With a new Congress in place and the Obama administration launching its second term, 2013 promises to be a year of grand challenges and exciting opportunities.

In many ways, we know what to expect. User fee proposals are almost certain to reappear, whether in the president's next budget or some other venue. We know that continuing the fight against such fees will be an important part of the work we do this year. We also know that with a new session of Congress, the GA caucuses in the House and Senate must start from scratch, rebuilding membership. That, too, is a matter of concern for 2013. And we know that long-term issues, like growing the pilot population, the search for alternatives to avgas, and NextGen modernization all will require our focused attention in the coming months.

We also recognize that there are sure to be some surprises, and we must be prepared to face both the known and the unknown.

With that in mind, I think it's important to share with you AOPA's roadmap for finding the opportunities and responding to the challenges ahead.

First and foremost, we will make advocating on behalf of general aviation our top priority. Our mission of preserving the freedom to fly connects each and every one of us, no matter what we fly, how often we fly or why we fly. Even when we no longer fly ourselves, we recognize the need to protect that freedom for future generations of pilots. Advocacy has always been at the heart of our mission, and today, some 74 years after AOPA's founding, it remains at the core of what we do. We will continue to engage not only federal officials, but also decision makers at the state and local levels to ensure that general aviation needs and interests are understood and considered.

Second, we will share our passion for general aviation with our fellow pilots and all those who want to explore what GA has to offer. By sharing ideas, knowledge and information, we can help create a safer, more engaged community of pilots. Aviation eBrief is one important tool for sharing news, but there is even more information available through Pilot and Flight Training magazines, AOPA websites, newsletters and AOPA Live streaming media. And don't forget the safety courses from the Air Safety Institute -- available free of charge to anyone who wants to be a better pilot.

Third, we will build the pilot community from the inside out. Not only will we welcome and support newcomers to aviation, we will help them achieve their dreams of flying. And we will support today's pilots, too, by finding ways to help them fly longer, more often and more affordably. We will do all of this while encouraging the general aviation community to band together, speak with one voice and share the camaraderie of the skies.

These are my priorities for 2013, but they are really nothing new. Rather, they represent the ideals and vision that have guided AOPA and GA for decades. This year, they will continue to serve as a touchstone for everything we do. I hope you'll stay connected with GA as 2013 unfolds. None of us can know exactly what the future holds, but I do know it will be exciting.
Share:





These are the stories read and shared most by Aviation eBrief readers in 2012

Are you flying smart?
Welcome to a new generation of powerful digital flight planning from AOPA. Wherever you are. On whatever device you choose. Online, iPhone, Android Smartphone or iPad. FlyQ smarter with AOPA FlyQ. Click now to learn more.
What will aviation fuel prices do in 2013?
| | | |
| --- | --- | --- |
| 51% | | Rise |
| 23% | | It's impossible to say |
| 19% | | Stay the same |
| 9% | | Fall |
Share: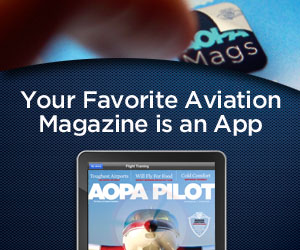 Product announcements appearing in SmartBrief are paid advertisements and do not reflect actual AOPA endorsements. The news reported in Smartbrief does not necessarily reflect the official position of AOPA.
2013 Aviation Events
U.S. Sport Aviation Expo
Jan. 17 to 20
Sebring, Fla.

Northwest Aviation Conference & Trade Show
Feb. 23 to 24
Puyallup, Wash.

Heli-Expo 2013
March 4 to 7
Las Vegas

Women in Aviation
March 14 to 16
Nashville, Tenn.

Aircraft Electronics Association
International Convention & Trade Show
March 25 to 28
Las Vegas

Sun 'n Fun
April 9 to 14
Lakeland, Fla.

Asian Business Aviation Convention & Exhibition
April 16 to 18
Shanghai, China

Aero Friedrichshafen
April 24 to 27
Friedrichshafen, Germany

European Business Aviation Convention & Exhibition
May 14 to 16
Geneva, Switzerland

EAA AirVenture
July 29 to August 4
Oshkosh, Wis.

Latin American Business Aviation Conference & Exhibition
Aug. 14 to 16
Sao Paulo, Brazil

AOPA Aviation Summit
Oct. 10 to 12
Fort Worth, Texas

NBAA Annual Meeting & Convention
Oct. 22 to Oct. 24
Las Vegas
Share:





These are the quotes Aviation eBrief readers shared most in 2012
Birds sing after a storm; why shouldn't people feel as free to delight in whatever remains to them.
You will do foolish things, but do them with enthusiasm.
Luck enters into every contingency. You are a fool if you forget it -- and a greater fool if you count upon it.
Cooperation is the thorough conviction that nobody can get there unless everybody gets there.
Beware the fury of a patient man.
If all misfortunes were laid in one common heap whence everyone must take an equal portion, most people would be contented to take their own and depart.
In seed time learn, in harvest teach, in winter enjoy.
How we spend our days is, of course, how we spend our lives.
Well done is better than well said.
If you want to test your memory, try to recall what you were worrying about one year ago today.