Q-and-A: Marion Blakey on how sequestration will affect the future of aerospace
Marion Blakey is the president and CEO of the Aerospace Industries Association. AIA dailyLead editor Angela Giroux Scheide interviewed Blakey on her thoughts regarding how sequestration and the economy have affected the aerospace and defense industry. An edited transcript of their conversation follows. Read more here.


Poll: Will commercial space be successful in providing launch services to the International Space Station?


| | | |
| --- | --- | --- |
| 34% | | Commercial companies will be flying cargo to the ISS sometime in 2013 but won't have crew capability before 2016 |
| 25% | | Commercial companies will be flying cargo to the ISS by the end of 2012 and have crew capability by 2014 |
| 23% | | Commercial companies will not be able to significantly reduce the costs of flying astronauts to low Earth orbit |
| 20% | | Commercial companies will be flying cargo to the ISS in the near future but will not have crew capability before 2021 |
Poll: Do you see mergers-and-acquisitions activity increasing in 2012?


| | | |
| --- | --- | --- |
| 54% | | Yes, mergers and acquisitions will increase, but so will divestitures as companies focus on their core competencies |
| 32% | | Yes, we're only at the beginning of a new wave of consolidation |
| 9% | | No, mergers-and-acquisitions activity will remain at about the same level |
| 7% | | No, the current pace of mergers and acquisitions will slow down in 2012 |
Poll: Is a National Infrastructure Bank critical to advancement of NextGen deployment?


| | | |
| --- | --- | --- |
| 36% | | No, it's up to owners and operators to invest in the necessary cockpit equipment |
| 26% | | Yes, we need Congress to step up and deliver on the program proposed by President Barack Obama |
| 20% | | No, we need an alternative method that will produce government funding to provide incentives for NextGen deployment |
| 18% | | Yes, NIB is one potential solution to necessary private-public partnerships for funding to advance NextGen |
| 3% | | No, government is doing its part to deploy NextGen infrastructure on the ground |
Marion Blakey's Year-End Message
Our industry is entering a period of change and challenge not seen for decades. The inability of the supercommittee to come up with a recommendation to cut $1.2 trillion from the deficit brings the sword of Damocles inches closer to falling on a vital industry. There's a lot at stake, particularly the jobs of more than 1 million Americans. Many of those jobs are skilled, high-paying jobs that took decades to create and would take as long to rebuild. Sequestration endangers America's investment in high-tech innovation in the defense, civil and space sectors. It will lengthen the gap in our space-launch capabilities, delay implementation of NextGen and the economic and environmental benefits it brings and reduce our national-security capabilities. As an industry and as citizens, it's our duty to demonstrate to elected officials and the general public the importance of our industry and the impact of these cuts. As we approach 2012, AIA is stepping forward forcefully and actively to protect the industry and keep it Second to None.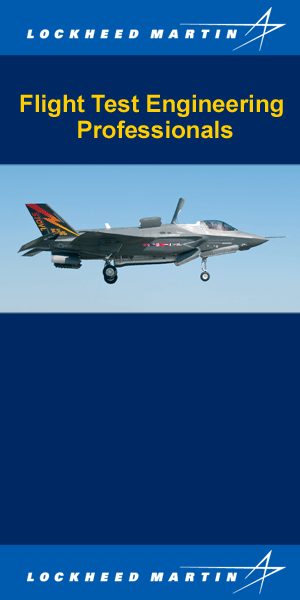 Product announcements appearing in SmartBrief are paid advertisements and do not reflect actual AIA endorsements. The news reported in SmartBrief does not necessarily reflect the official position of AIA.

These are the most clicked and shared stories in AIA dailyLead® in the past year.

These are the most clicked and shared SmartQuotes in AIA dailyLead® in the past year.

The direct use of force is such a poor solution to any problem, it is generally employed only by small children and large nations.
-- David Friedman,
American economist and writer

A failure is not always a mistake, it may simply be the best one can do under the circumstances. The real mistake is to stop trying.
-- B.F. Skinner,
American psychologist, inventor and author

Get action. Seize the moment. Man was never intended to become an oyster.
-- Theodore Roosevelt,
26th U.S. president