Adiós, Chávez
Reuters
Venezuelan President Hugo Chávez died Tuesday after a long illness, prompting both tributes and cheers from American politicians. President Barack Obama gave a measured response calling for the Venezuelan people to open "a new chapter" in their history, based on democratic principles. Several Republican politicians welcomed Chávez's death and attacked Democrats for praising the late leader's efforts to help the poor. "Good riddance to this dictator," said Rep. Ed Royce, R-Calif.
El Universal (Venezuela)
(3/6),
Financial Times (tiered subscription model)
(3/6),
KNTV-TV (San Francisco)/The Associated Press
(3/6),
USA Today/On Politics blog
(3/6)
Oil industry closely watches developments in Venezuela
The death of Hugo Chavez could pave the way for foreign oil companies to return to Venezuela, energy industry analysts and executives said. If that happens, ExxonMobil and ConocoPhillips, which left after Venezuela nationalized its oil industry, could be big winners.
CNBC
(3/5)
Register for a chance to win four tickets to Daytona Beach
Win a VIP experience in Daytona Beach when FedEx is your freight shipping pit crew. Register at fedex.com/freightsweeps.
Obama is poised to name a new regulatory chief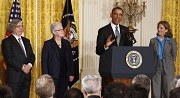 Reuters
President Barack Obama's plan to use executive authority to push through his second-term agenda will rely heavily on the Office of Information and Regulatory Affairs, which plays a key role in the federal rule-making process. The president will soon nominate a new OIRA chief, in a decision that could have major implications both for his own agenda and for interest groups' lobbying efforts. "It's the most powerful office you've never heard of," says University of Maryland law professor Rena Steinzor.
The Hill/RegWatch blog
(3/6)
Blend Content and Community to Create Truly Interactive Websites
Websites need to evolve. Visit any website today and they're much the same as those in the 1990's: entirely one-way. In this eBook, we detail six reasons for blending an online community to make your website interactive.
Thousands of millionaires collect Social Security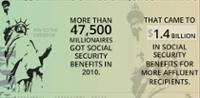 Source: Face the Facts USA
You don't have to need Social Security benefits to collect them: Every eligible American can collect benefits at retirement, and that includes millionaires. In 2010, 47,535 millionaires received Social Security benefits totaling $1.438 billion.
Face the Facts USA
(3/6)
Pardoning the sequester? A great idea, voters say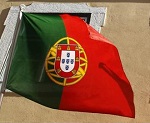 Reuters
To illustrate the depth of public confusion about the "sequester" spending cuts, Jimmy Kimmel sent his roving reporter out on the streets to ask people deliberately nonsensical questions. Rather than admit their ignorance, interviewees claimed to have strongly-held views about bizarre issues such as whether the "sequester" should be pardoned, sent to Portugal, or used by South Korea to build robot terrorists.

YouTube
(3/5)
Help SmartBrief cover SXSW Interactive!
SmartBrief will cover the South by Southwest Interactive Festival through Tuesday in Austin, Texas, and we need your help! SXSW has too many must-see events for our staff to cover, so we're turning to readers to help document the best panels as blog contributors. If you're headed to Austin and want to contribute to SmartBrief's blogs on social media, leadership, finance, food and beverage or education, check out our guest-post guidelines and send a note to Jesse Stanchak.
Please contact one of our specialists for advertising opportunities, editorial inquiries, job placements, or any other questions.