Rand Paul stages 13-hour filibuster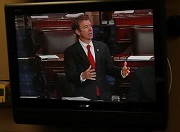 Paul/Reuters
Sen. Rand Paul mounted an old-fashioned filibuster Wednesday, holding the Senate floor for almost 13 hours in a bid to block the confirmation of President Barack Obama's pick to lead the CIA and to highlight the president's policy on the use of drones. Other senators provided gifts of tea and apples, and stepped in to allow Paul brief breaks, before the Kentucky Republican finally ended his marathon speech early this morning. "I'm hopeful that we have drawn attention to this issue, that this issue will not fade away, and that the president will come up with a response," he said.

CBS News/The Associated Press
(3/7),

The Washington Post
(3/7),

FoxNews.com
(3/7),

National Public Radio/The Two-Way blog
(3/7)
Other News
Earn a Project Management Cert. from UVA—Online.
Gain a high-quality education from the University of Virginia, one of the nation's top universities. Designed for working professionals, our certificates are affordable, convenient, and employer-recognized. Courses are taught by leaders in the field who are ready to help you. Learn More
After dinner date, Obama invites Paul Ryan to lunch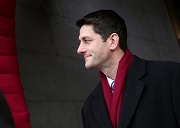 Ryan/Reuters
President Barack Obama entertained a dozen senior Republican senators Wednesday night and planned to continue his "chat-and-chew" charm offensive today by hosting a lunch for Reps. Paul Ryan, R-Wis., and Chris Van Hollen, D-Md. Top Republicans gave the president's overtures a cautious welcome, although not everyone trusted his motives. "Call me cynical, but it just feels like, well, the media criticizes him, his approval ratings drop and suddenly he wants to talk," said Rep. Patrick Tiberi, R-Ohio.
The Hill/Blog Briefing Room
(3/7),
Politico (Washington, D.C.)
(3/7),
The Wall Street Journal
(3/6)
Why the U.S. isn't heading for a Greek tragedy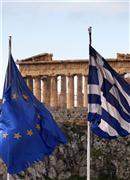 Reuters
Fears that the U.S. debt will push the country into a Greece-style economic tailspin are probably ill-founded, writes Matthew O'Brien. There's little empirical evidence to suggest that countries like the U.S. face a debt "tipping point" beyond which borrowing costs spiral out of control, O'Brien explains. "Our Greek chorus are more Chicken Littles than Cassandras," he asserts.
The Atlantic online
(3/7)
Mitch McConnell jumps on the "Harlem Shake" bandwagon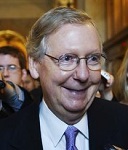 McConnell/Reuters
Senate Minority Leader Mitch McConnell has released a meme-tastic new video clip showing a man doing the Harlem Shake while holding a paper cutout of the Republican politician's face. The McConnell impersonator is then joined by other dancers dressed as an elephant, Captain America, Uncle Sam, Abe Lincoln and Rosie the Riveter.
CNN/Political Ticker blog
(3/6)
Help SmartBrief cover SXSW Interactive!
SmartBrief will cover the South by Southwest Interactive Festival through Tuesday in Austin, Texas, and we need your help! SXSW has too many must-see events for our staff to cover, so we're turning to readers to help document the best panels as blog contributors. If you're headed to Austin and want to contribute to SmartBrief's blogs on social media, leadership, finance, food and beverage or education, check out our guest-post guidelines and send a note to Jesse Stanchak.
Please contact one of our specialists for advertising opportunities, editorial inquiries, job placements, or any other questions.