AIA Annual Year-End Review and Forecast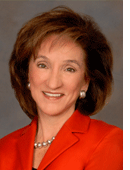 The following transcript is part of a speech AIA President and CEO Marion C. Blakey told attendees at AIA's year-end event.

Recently, more than 100 of our industry's leaders sent a letter to President Obama and congressional leaders, urging them to work together on a deal to avert sequestration and adopt a balanced approach to the country's long-term fiscal challenges.

This is just the latest communication from our industry on the dangers we face from sequestration. More than a year ago, we were sounding some of the first alarm bells about sequestration. Back then, it must have seemed to lawmakers that there was all the time in the world to find a solution. The cliff was miles and miles away.

Yet here we are, with the clock counting down to the low double-digits and the edge of the cliff coming into view. Not only are we running out of time, we're running out of metaphors. For an issue that's been called everything from a "self-inflicted wound" to a "Satan sandwich," this could be a real tragedy. How else can we describe the situation we find ourselves in today?

For our part, we've always relied on the facts. We have shouted from every rooftop, but using highly credible analysis to warn about sequestration's impacts to national security, U.S. space programs, air transportation and the economy.

We have reminded elected officials and the public about the cuts our national security establishment is already absorbing -- $487 billion to be exact dictated in last year's Budget Control Act. We've pointed to the calamity that another $500 billion cut to defense will represent. And we have explained the losses our nation will face by squeezing NASA, NOAA and the FAA.

But for the record, I'll repeat it again for folks at the negotiating table down the street. Here's what we're facing under year one of sequestration: the loss of 2.14 million jobs, GDP reduced by $215 billion, a 1.5% uptick in the unemployment rate and the risk of turning the U.S. economy back into a recession.

The time for clever metaphors has passed. The time for real work, real negotiation and a real solution is now.

Read more of AIA's Annual Year-End Review and Forecast.

These are the stories read and shared most by AIA dailyLead® readers in 2012
| | |
| --- | --- |
| | Discover How Lockheed Martin Careers Fit Your Military Skills. We have a long-standing commitment to successful job transition for America's veterans. In fact, over 25,000 of our employees are veterans. With much of our work relating to the military, this is the ideal place to learn about the possibilities that are open to you: lockheedmartinjobs.com. |
Poll: Do you think market-based measures (e.g., emissions trading schemes) are necessary to control global aviation emissions?
| | | |
| --- | --- | --- |
| 72% | | No. Aviation does not need such measures to control emissions. |
| 17% | | Yes. They would provide further incentives for manufacturers. |
| 12% | | Yes. Politically this is a good approach to reducing potential emissions. |

Poll: Which AIA priority deserves the most attention in 2013?
| | | |
| --- | --- | --- |
| 42% | | Pushing for robust research and development funding in defense, civil aviation and space. |
| 36% | | Attracting more highly skilled employees to aerospace and defense |
| 24% | | Ensuring that global aerospace trade is conducted fairly, ethically and transparently. |

Poll: What should be the next destination for human exploration of space?
| | | |
| --- | --- | --- |
| 43% | | Mars |
| 35% | | The moon |
| 15% | | An asteroid |
| 9% | | Some other destination |

Poll: Now that the election is over, do you think Congress and the president will move forward on a solution to sequestration in a lame-duck session?
| | | |
| --- | --- | --- |
| 33% | | Congress and the president will fail to come to an agreement, and sequestration will happen. |
| 30% | | Congress and the president will kick the can into 2013 and work on a fix in the new year. |
| 28% | | Congress and the president will fail to agree in the lame-duck session, but sequestration will be overturned in 2013. |
| 11% | | Congress and the president will find a solution to sequestration in the lame-duck session. |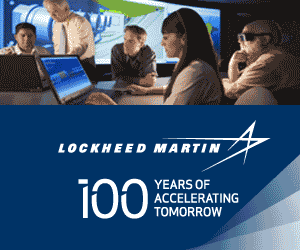 Product announcements appearing in SmartBrief are paid advertisements and do not reflect actual AIA endorsements. The news reported in Smartbrief does not necessarily reflect the official position of AIA.
These are the quotes AIA dailyLead® readers shared most in 2012
It's not that I'm so smart, it's just that I stay with problems longer.
-- Albert Einstein,
German-born physicist

The real art of conversation is not only to say the right thing in the right place but to leave unsaid the wrong thing at the tempting moment.
-- Lady Dorothy Nevill,
British writer

If you do not feel yourself growing in your work and your life broadening and deepening, if your task is not a perpetual tonic to you, you have not found your place.
-- Orison Swett Marden,
American writer

The best people possess a feeling for beauty, the courage to take risks, the discipline to tell the truth, the capacity for sacrifice.
-- Ernest Hemingway,
American author

Education is the ability to listen to almost anything without losing your temper or your self-confidence.
-- Robert Frost,
American poet

Worry does not empty tomorrow of its sorrow; it empties today of its strength.
-- Corrie ten Boom,
Dutch writer

The third-rate mind is only happy when it is thinking with the majority. The second-rate mind is only happy when it is thinking with the minority. The first-rate mind is only happy when it is thinking.
-- A.A. Milne,
British author

Striving for excellence motivates you; striving for perfection is demoralizing.
-- Harriet Braiker,
American psychologist and writer

Now and then it's good to pause in our pursuit of happiness and just be happy.
-- Guillaume Apollinaire,
French writer, poet and critic

Many of life's failures are people who did not realize how close they were to success when they gave up.
-- Thomas Edison,
American inventor