GFMA CEO Simon Lewis discusses regulatory reform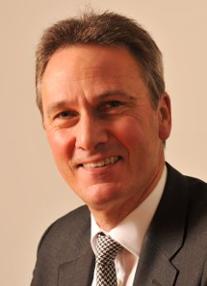 GFMA CEO Simon Lewis
As 2012 comes to a close, GFMA SmartBrief asked GFMA CEO Simon Lewis to share some of his reflections on this year and to look ahead to how he sees 2013 taking shape.

How has the financial-reform programme affected Europe's capital markets during 2012?

It has been another challenging year for the international capital markets, featuring protracted negotiations about an ambitious regulatory agenda in Europe and corresponding uncertainty about the business environment for our industry.

We have also witnessed further uncertainty around the euro-zone crisis, until the European Central Bank promised to do "whatever it takes" to ensure the euro's survival.

Since the summer, this has contributed to a more positive mood in the markets, bolstered by the encouraging progress euro-zone governments have made towards establishing a European banking union. Equally promising is the fact that policymakers and market participants are starting to address the conundrum of unlocking capital-market finance to fund Europe's economic growth.

Read the rest of the question-and-answer session.
SmartBrief/SmartBlog on Finance
(12/19)
Share:





These are the stories read and shared most by GFMA SmartBrief readers in 2012
Growing Your Business In The New World.
The first white paper in our series provides an overview of relationship marketing, relationship management, succession planning and wealth management teams. Learn how First Clearing helps deliver more to your business growth.

First Clearing, LLC is a registered broker-dealer and non-bank affiliate of Wells Fargo & Company. 1112-04385
Are G-20 reforms sufficiently coordinated to avoid regulatory overlap and conflict?
Share:





Which G-20 country will experience the highest GDP growth in 2013?
| | | |
| --- | --- | --- |
| 29% | | China |
| 27% | | Brazil |
| 18% | | Indonesia |
| 15% | | India |
| 10% | | Turkey |
| 4% | | South Africa |
Share:





Regulatory changes from which part of the world affect your business most?
| | | |
| --- | --- | --- |
| 67% | | US |
| 27% | | Europe |
| 4% | | Australia |
| 3% | | Middle East |
| 2% | | Asia |
Share: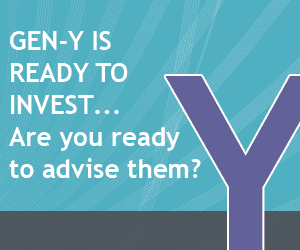 Product announcements appearing in SmartBrief are paid advertisements and do not reflect actual GFMA endorsements. The news reported in Smartbrief does not necessarily reflect the official position of GFMA.
Sixth Asian Financial Forum: "Asia: Shaping the Next Global Landscape" -- 14 and 15 January in Hong Kong
Organised by the Hong Kong government and the Hong Kong Trade Development Council. A discounted rate of $570 is offered to ASIFMA members. Download the brochure. Register: ASIFMA member discount code MFC254


Share:

       
AFME's 8th Annual European Market Liquidity Conference -- 13 February in London
This is a must-attend event with high-profile speakers. The conference is an established event on the European trading community's calendar. Each year, the conference attracts more than 500 delegates from the buy and sell sides, fixed income and foreign exchange. The conference programme is designed and driven by market participants, ensuring debates consist of in-depth and genuine discussions led by experienced, senior speakers covering crucial topics of interest. The buy side and regulators are entitled to complimentary passes. Learn more.


Share:

       
AFME/IMN Global ABS 2013 -- 18 to 20 June in Brussels
Join more than 3,000 industry peers for this must-attend gathering of the global market for structured-credit products. Join us as we further engage with the regulatory community, participate in key policy and client networking discussions and continue to focus on ways to rebuild the European securitisation market for sound growth and performance. In addition, the conference will explore and discuss other issues concerning the state of the securitisation market and the financial sector as a whole. Learn more.


Share:

       
These are the quotes GFMA SmartBrief readers shared most in 2012
The real art of conversation is not only to say the right thing in the right place but to leave unsaid the wrong thing at the tempting moment.
Write the bad things that are done to you in sand, but write the good things that happen to you on a piece of marble.
He who is afraid to ask is ashamed of learning.
It's not that I'm so smart, it's just that I stay with problems longer.
The highest reward for a person's toil is not what they get for it, but what they become by it.
When a man finds no peace within himself, it is useless to seek it elsewhere.
Now and then it's good to pause in our pursuit of happiness and just be happy.
I am always doing that which I cannot do, in order that I may learn how to do it.
Worry does not empty tomorrow of its sorrow; it empties today of its strength.
The uncreative mind can spot wrong answers, but it takes a very creative mind to spot wrong questions.