U.S. retail sales had a strong February
Largely unaffected by higher payroll taxes and gasoline prices, retail spending in the U.S. rose 1.1% in February, double the growth that most economists expected. Consumers spent more money at service stations, auto dealers, building materials outlets, general merchandise stores and nonstore retail businesses, including Internet marketers, the Commerce Department said.
Bloomberg
(3/13),
Business Insider
(3/13)
Credit card issuers beef up airport lounge benefits
Premium credit card issuers such as American Express are opening airport lounges alongside airlines as they compete fiercely for the business of travelers willing to pay annual fees for perks, this article says. The Centurion Lounge at McCarran International Airport in Las Vegas is available free of charge to American Express Centurion Card holders, and the company plans to open more such lounges in the U.S.
The New York Times (tiered subscription model)
(3/11)
Google offers information to help companies recover from online attacks
Google has developed a free resource that informs business owners about what to do after they have been hacked. Google's "Help for Hacked Sites" includes such topics as how to evaluate the damage and identify security weaknesses. "The most valuable service is helping a site owner to get their bearings and determine how to move forward after they hear the news that their site was hacked," according to Maile Ohye, who is on Google's Webmaster Support Team.
Inc. online (free registration)
(3/13)
What your Facebook "likes" say about you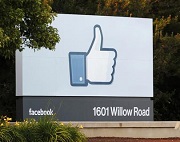 Reuters
What a Facebook user "likes" can indicate a lot about that person, including religious beliefs, politics, even sexual orientation. A new Facebook application called "My Personality" gathers and correlates a user's "likes" to compile a profile of the user. Some of the results are intuitive -- Democrats tend to "like" Stephen Colbert and Republicans tend to "like" Rush Limbaugh. However, some connections are less obvious, such as determining that a person is likely to be a smoker by the rock bands he or she follows.
Science News
(3/11)
| | |
| --- | --- |
| | The word 'why' might be the most powerful word that can be used in selling." |
Please contact one of our specialists for advertising opportunities, editorial inquiries, job placements, or any other questions.