Tough week of budget negotiations will test limits of Obama's charm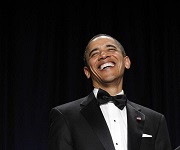 Obama/Reuters
This week represents a vital period for congressional budget talks, and President Barack Obama will have to turn on the charm to get both parties to compromise, Sean Sullivan writes. Obama will meet with congressional Republicans and Democrats while House Republicans propose a budget plan and Senate Democrats propose their own budget plan and a funding resolution to get the government through the fiscal year, but Sullivan notes that past negotiations on the subject haven't been successful. "I think he's genuinely reaching out," Sen. Tom Coburn, R-Okla., said of Obama. "But you know, you've got a lot of scabs and sores on people, and it's going to take a while for that to heal."
The Washington Post/The Fix blog
(3/11),
U.S. News & World Report/Ken Walsh's Washington blog
(3/11)
This week's poll: The Great Republican Hope
Voters had barely cast their ballots in November's election before pundits began speculating about the 2016 presidential race. This week's question: As things stand now, in your opinion, who is the likely standard-bearer for the Republicans in 2016? Some possible candidates are listed below. As always, if you answer "None of the above/other" and wish to share your choice, please send it to us using this link and choose "Content Feedback" as the category. Results will be posted Friday.
| | |
| --- | --- |
| | Rep. Paul Ryan (Wis.) |
| | |
| --- | --- |
| | Former Sen. Rick Santorum (Pa.) |
| | |
| --- | --- |
| | Sen. Rand Paul (Ky.) |
| | |
| --- | --- |
| | Sen. Marco Rubio (Fla.) |
| | |
| --- | --- |
| | Gov. Chris Christie (N.J.) |
| | |
| --- | --- |
| | Former Gov. Jeb Bush (Fla.) |
| | |
| --- | --- |
| | Gov. Bobby Jindal (La.) |
| | |
| --- | --- |
| | None of the above/other |
Mapping the U.S. housing recovery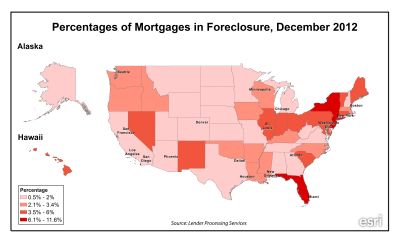 Click on image to enlarge map.
Lost amid all the political gridlock in Washington has been one major positive indicator for the U.S. economy: The housing market is starting to rebound. Real estate foreclosures, mortgage delinquencies and vacancies are all on the decline. This article uses maps to drill down to the state and ZIP code level to analyze the most promising sections of the country for housing-related businesses.
SmartBrief/SmartBlog on Finance
(3/8)
Senator tries to hold onto prime congressional real estate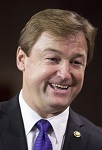 Heller/Reuters
Sen. Dean Heller's staffers have been using ongoing meetings as an excuse to not show his office suite in the Russell Senate Office Building. The Nevada Republican inherited the office from his predecessor, Sen. John Ensign, R-Nev., who resigned in 2011. In a biennial office selection process, senior senators may bump junior senators for office space, and Senate rules require that they be allowed to view offices they may want to select.
Roll Call (free content)
(3/10)
SmartBrief's inside look at #SXSW
SmartBrief is attending the South by Southwest Interactive Festival, with tweeting @SmartBrief and blogging at SmartBlogs. Here's some of our coverage so far.
Please contact one of our specialists for advertising opportunities, editorial inquiries, job placements, or any other questions.