What does Google's shakeup mean?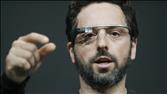 Wall Street Journal
Google's decision to take Android away from Andy Rubin and give it to Google Chrome OS chief Sundar Pichai reflects CEO Larry Page's desire to unify development efforts, Ryan Tate writes. "There's no longer room for separate fiefdoms within Google, and the company's days as a sort of corporate grad school -- with lots of tinkering, disparate technology paths, and a deep-seated love for goofing off -- are over," Tate writes.
Wired.com
(3/13),

The Wall Street Journal
(3/14)
Volkswagen's problems underneath its profit
While Volkswagen raised its operating profit by 2.1% in 2012, CEO Martin Winterkorn warned Thursday that the automotive manufacturer may be challenged by economic conditions this year. VW has strong global brands but is plagued by a politicized corporate structure, Olaf Storbeck writes. "Strong governance protects companies from overconfident managers, vanity projects and internal sleaze. VW's good record of the last few years provides no guarantee that it will always remain immune from these dangers," he writes.
BreakingViews.com
(3/14),
The Seattle Times/The Associated Press
(3/14)
Innovation and Creativity
Southern Co. CEO: Innovation involves saying "no"

Utility Southern Co. values innovation, and that means being selective about which ideas to pursue, Chairman and CEO Tom Fanning says. "Our efforts have simple goals: to preserve fuel flexibility and increase the value of energy to our customers," he says. "I would argue that your greatest indicator of success is how many ideas you kill. It proves that you're developing ideas and pushing the envelope," he adds.
Strategy+Business online (free registration)
(3/11)
Most American companies get a failing grade in globalization
The success of Coca-Cola, McDonald's and Wal-Mart masks U.S. difficulties in globalization, Tim Fernholz writes. He cites research that suggests American companies earn as little as 7% of revenue from emerging markets. "Because it's a big country, and has had many decades of consumer-driven growth, US businesses haven't necessarily had to look over the horizon for new opportunities," he writes.
Quartz
(3/5)
Engage. Innovate. Discuss.
Getting the greatest effort from your employees
Many employees will acknowledge that they aren't fully dedicated to their jobs, Julie Winkle Giulioni writes. Fixing that requires a different approach to increasing productivity, including prioritizing the tasks of human resources and the need for persistent training. "Supply the equipment, tools, and resources to support excellence," she writes.
SmartBrief/SmartBlog on Leadership
(3/14)
Stu Larkin is still on the road, selling bronzed baby shoes

Stu Larkin lives the old-school life of a traveling salesman -- selling bronzed baby shoes, combat boots and other objects -- and has now been profiled in a short film. "Even though I'm a professional, I've been doing this for 30 years, I make a living at this, I've made a great living at this, every single day I go out I have butterflies in my stomach until I get that first order," he says.
The Atlantic online
(3/12)
| | |
| --- | --- |
| | Leadership IQ research indicates that 72% of employees polled admit they aren't giving their best effort. And, in the same study, 77% of their managers agreed." |
Please contact one of our specialists for advertising opportunities, editorial inquiries, job placements, or any other questions.