British store closures outpace openings in 2012
In the second half of 2012 more independent British stores closed than opened, posting a decline of 0.03%, according to a new report from The Local Data Company. Chain store closing also outpaced openings during the year resulting in a shutdown figure of 1,779.
HousewaresLive.net
(3/4)
Retail stocks help fuel new record highs
Retail stocks are playing a key role as U.S. stock markets continue to rise; the S&P Retail Index is trading at record highs this week, driven largely by brands at the low and high ends of the price spectrum. Discounters including Ross Stores, TJX and Dollar Tree have seen their shares soar in recent years, as have high-end retailers including Ralph Lauren.
CNBC
(3/5)
Obama seeks budget-deal support from Republicans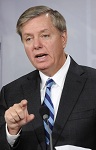 Graham/Reuters
Putting talks with GOP leaders on the back burner for a while, President Barack Obama is reaching out to rank-and-file Senate Republicans to build support for a budget deal with higher taxes to pay down U.S. debt. Obama told senators that he is willing to make changes in health care and retirement programs to get a budget compromise that includes higher taxes.
The Washington Post
(3/5),
Bloomberg
(3/6)
Government Affairs Committee seeks members
IHA's Government Affairs Committee is looking for new members. This committee plays a central role in helping the housewares industry identify the federal legislative and regulatory issues that can impact the economic and business interests of its members and develop strategies that promote the industry's concerns with elected public officials. Members attend one two-day annual meeting in Washington, D.C., where they will meet with their congressional representatives and provide IHA with input on issues that are critical to their business along with grassroots support. Learn more.
Search, plan, communicate with Housewares Connect 365
Follow up on your visit to the 2013 International Home + Housewares Show with Housewares Connect 365, a year-round search and planning tool on IHA's website. If you can't remember which companies you visited or specific products you saw, use this free tool to search for exhibitors and products. Use the floor plans to identify booths you visited but forgot the name. Simply move the mouse over the booths and the exhibitors' names will pop up. Contact companies through your personal briefcase. Begin searching.
Please contact one of our specialists for advertising opportunities, editorial inquiries, job placements, or any other questions.