SIFMA President and CEO Tim Ryan on the state of the industry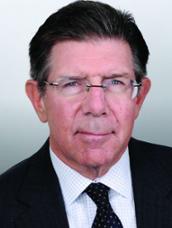 SIFMA President and CEO Tim Ryan
As 2012 comes to a close, SIFMA SmartBrief asked SIFMA President and CEO Tim Ryan to share some of his reflections on this year and to look ahead to how he sees 2013 taking shape.

What progress was made on regulatory reform rulemaking in 2012?

SIFMA remains strongly supportive of comprehensive, balanced reform to financial regulation, both here in the U.S. and globally. We've supported rules when we believe regulators have gotten them right, and objected to proposals we feel miss the mark. Our economy cannot withstand rules that inadvertently create new pockets of risk -- like central clearing and the Volcker rule.

No one, however, can be happy about where the reform process stands. The problems began as a result of the political and bureaucratic constraints that produced a complex 2,300 page law, leaving the great majority of detailed decisions to the regulators. Only one-third of the required rules have been finalized, and while regulators have adopted some critical provisions related to non-bank SIFIs and Orderly Liquidation, many major rules, and their extraterritorial application, remain unresolved.

Further, coordination among U.S. regulators is lacking, resulting in likely conflict among rules and friction and fragmentation across markets. It's time to step back, review what we are trying to accomplish, and find a better approach to getting it done.

Read the rest of the Q-and-A.
Share:





These are the stories read and shared most by SIFMA SmartBrief readers in 2012
Growing Your Business In The New World.
The first white paper in our series provides an overview of relationship marketing, relationship management, succession planning and wealth management teams. Learn how First Clearing helps deliver more to your business growth.

First Clearing, LLC is a registered broker-dealer and non-bank affiliate of Wells Fargo & Company. 1112-04385
Do you think tax rates on capital gains and dividends should stay at a preferred rate?
Share:





When do you expect regulators to issue a final version of the Volcker rule?
| | | |
| --- | --- | --- |
| 77% | | The second quarter of 2013 |
| 21% | | The first quarter of 2013 |
| 3% | | December 2012 |
| 2% | | January 2013 |
Share:





How much of Dodd-Frank do you think will be finalized in the next year?
| | | |
| --- | --- | --- |
| 46% | | Some of it |
| 30% | | Not much of it |
| 15% | | Nearly all of it |
| 7% | | Barely any rules finalized |
| 4% | | All of it |
Share: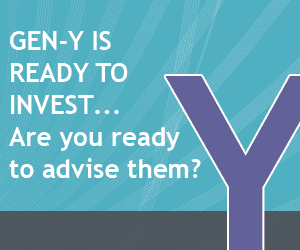 Product announcements appearing in SmartBrief are paid advertisements and do not reflect actual SIFMA endorsements. The news reported in Smartbrief does not necessarily reflect the official position of SIFMA.
These are the quotes SIFMA SmartBrief readers shared most in 2012
Never tell people how to do things. Tell them what to do and they will surprise you with their ingenuity.
Worry does not empty tomorrow of its sorrow; it empties today of its strength.
Education is the ability to listen to almost anything without losing your temper or your self-confidence.
Now and then it's good to pause in our pursuit of happiness and just be happy.
Many of life's failures are people who did not realize how close they were to success when they gave up.
In times of change, learners inherit the earth; while the learned find themselves beautifully equipped to deal with a world that no longer exists.
The real art of conversation is not only to say the right thing in the right place but to leave unsaid the wrong thing at the tempting moment.
To be persuasive we must be believable; to be believable we must be credible; to be credible we must be truthful.
It's not that I'm so smart, it's just that I stay with problems longer.
Opportunity is missed by most people because it is dressed in overalls and looks like work.