Optimism is in short supply as sequestration deadline arrives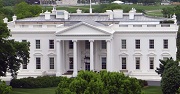 Reuters
Hopes of averting $85 billion in automatic, across-the-board spending cuts that take effect today have disappeared as Congress left the Capitol for the weekend. Congressional leaders are scheduled to meet with President Barack Obama today to talk about the matter, but the White House has expressed little optimism that the effort will provide any quick solution. In the House, Republicans are focused on a March 27 deadline for preventing a government shutdown.
The Washington Post
(2/28),
CNN
(3/1),
The New York Times (tiered subscription model)
(2/28)
SEC updates FSOC on money-fund rules
The Securities and Exchange Commission has updated the Financial Stability Oversight Council on possible changes to rules for money market mutual funds. Jack Lew, sworn in as U.S. Treasury secretary Thursday, leads the FSOC. The risk council also discussed the designation of nonbank financial companies as systemically important. Meanwhile, Sheila Bair, former head of the Federal Deposit Insurance Corp., has criticized regulators' process of determining whether a company is systemically important.
Bloomberg
(2/28),
Bloomberg
(3/1)
Find the Perfect Service for Your Needs in Canada
Whether you're shipping packages, freight, or both, there's a FedEx® service to fit your specific budget and distribution needs. Do you need it there tomorrow? Are savings more important than speed? Use this simple chart to decide which service is best for your particular situation.
What small businesses need to know about lending trends
Small businesses must be aware of lending trends as they seek out financing, SCORE Association CEO Ken Yancey writes. The larger the bank, the less likely it is to lend to small businesses; well-capitalized, newer and less-profitable banks are more likely to lend to small companies, Yancey notes. He also says Small Business Administration loans should be considered. By contrast, alternative sources of capital such as crowdfunding should be approached with caution, Yancey writes.
SCORE Small Business Success Blog
(2/28)
Chartered Accountants Worldwide launches
Six bodies worldwide for chartered accountancy, including the Institute of Chartered Accountants in England and Wales and the Institute of Chartered Accountants of Scotland, have created an entity, Chartered Accountants Worldwide. CAW differs from other bodies in that it focuses on promotion, an ICAEW spokesman says. Institutes in Australia, Ireland, New Zealand and South Africa also are members.
Accountancy Age (London) (tiered subscription model)
(2/27)
FEATURED VIDEO: The Traits of Very Successful Leaders
Someone who is a good leader knows how to get work done, but a great leader is someone who inspires employees to do their best all the time. Linda Rottenberg, the co-founder and CEO of Endeavor, tells us about some common traits among successful leaders. Watch the video now.
Awards are a crude measure of creativity
Two German advertising agencies have withdrawn from the awards ceremonies traditionally used to recognize the most successful creative work. That's because more precise metrics are available, making such ceremonies redundant, Werner Reinartz and Peter Saffert write. "Once the business world starts to realize this ... we'll find out a lot more about what types of creativity work best in what context. And then we can consign all those plaques and statuettes to the boxroom," they argue.
Harvard Business Review online/HBR Blog Network
(2/27)
Becoming the boss can be like being swept overboard
Abruptly being promoted into a leadership position is like being swept into "turbulent seas ... without a visible lifeboat," writes Art Petty. To stay afloat, it's important to be realistic about your new role, to work hard and humbly, and to support subordinates and superiors. "[I]t's up to you to sink or swim," Petty writes.
ArtPetty.com
(2/24)
Excel and Modern Financial Planning
In today's digital age in financial planning, a new role of the "modern financial modeler" is coming to surface to bridge the gap between financial operations and strategic finance. View a complimentary copy of the Blue Hill research report and learn the role, skills and background of the "modern modeler", strategies and tools that provide for transition to this role for individuals, and best practices and pitfalls in moving to this set of skills.
Earn your Master of Science in Finance online
Northeastern University's Online Master of Science in Finance is an intensive 16-month program designed to serve the needs of working professionals in the finance sector. The D'Amore-McKim School of Business is AACSB accredited. Get Started
| | |
| --- | --- |
| | Most managers have less than a clear idea how to support their first-time leaders." |
Please contact one of our specialists for advertising opportunities, editorial inquiries, job placements, or any other questions.