Q-and-A with EDP Renewables' Gabriel Alonso
Gabriel Alonso is CEO of EDP Renewables North America and chairman-elect of the American Wind Energy Association. He took time to answer some questions for SmartBrief. The extension of the renewable-energy Production Tax Credit is crucial for wind, Alonso said. "The wind industry has done a great job creating a nonpartisan coalition supporting the PTC, and I am confident Congress understands how important wind is to the U.S. economy and the future energy mix," Alonso said. Read the interview.
Share:





These are the stories read and shared most by Wind Energy SmartBrief readers in 2012
| | |
| --- | --- |
| | OpenWind, AWS Truepower's wind farm design and optimization software, will help you tackle your most complex wind power projects. Built with GIS-style functionality and logic, openWind empowers you to easily define and modify project setbacks so that layout optimization can be completed and modified more efficiently. Download this previously recorded webinar to learn more. |
What areas of the wind industry are you most excited about?
| | | |
| --- | --- | --- |
| 32% | | Offshore wind |
| 29% | | New technology |
| 24% | | Community wind |
| 17% | | Emerging global markets |
Share:





What was the biggest wind-power story of 2012?
| | | |
| --- | --- | --- |
| 63% | | The battle in Congress over the Production Tax Credit extension |
| 35% | | Workforce reductions in the industry worldwide |
| 4% | | The differences between Obama and Romney on renewables policy |
Share:





What kind of Q4 is your company having?
| | | |
| --- | --- | --- |
| 54% | | Things are slowing down |
| 26% | | Work has increased |
| 21% | | No change from the previous quarter |
Share: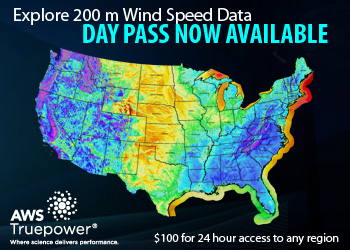 Product announcements appearing in SmartBrief are paid advertisements and do not reflect actual AWEA endorsements. The news reported in Smartbrief does not necessarily reflect the official position of AWEA.
These are the quotes Wind Energy SmartBrief readers shared most in 2012
To be persuasive we must be believable; to be believable we must be credible; to be credible we must be truthful.
The best people possess a feeling for beauty, the courage to take risks, the discipline to tell the truth, the capacity for sacrifice.
Life's challenges are not supposed to paralyze you, they're supposed to help you discover who you are.
Write the bad things that are done to you in sand, but write the good things that happen to you on a piece of marble.
A committee is a group of the unprepared, appointed by the unwilling to do the unnecessary.
In times of change, learners inherit the earth; while the learned find themselves beautifully equipped to deal with a world that no longer exists.
Worry does not empty tomorrow of its sorrow; it empties today of its strength.
One thing I am convinced more and more is true and that is this: The only way to be truly happy is to make others happy. When you realize that and take advantage of the fact, everything is made perfect.
Now and then it's good to pause in our pursuit of happiness and just be happy.