Leaders should serve themselves some humble pie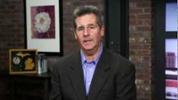 YouTube/John Baldoni
The best leaders tend also to be the most humble, John Baldoni says in this video. Business schools might not teach humility, but bosses who can check their egos at the door are more likely to command respect and loyalty. "Leaders who value humility are the ones other people want to follow," Baldoni writes.
SmartBrief/SmartBlog on Leadership
(3/1)
February factory gauge shows U.S. strength
Reuters
U.S. factories hummed in February, with an activity gauge by the Institute for Supply Management perking up to a reading of 54.2. Analysts credit the gain to continuing strength in the housing market and improved spending by businesses as well as higher exports. Recent U.S. gains, the best since 2009, come as manufacturing elsewhere in the world lags.
The Wall Street Journal
(3/1)
Analysis: Jobs, salaries stagnate as corporate profits surge
The Dow Jones industrial average rose to within 75 points of a record high last week, marking what has become a "golden age for corporate profit" while millions of Americans are still unable to find work, Nelson Schwartz writes. Corporate profits accounted for 14.2% of national income in the third quarter, the most since 1950. The portion of that income paid to workers was 61.7%, close to the lowest amount since 1966.
The New York Times (tiered subscription model)
(3/3)
Parking-space apps are a growing business in many cities
Companies, some of them aided by federal grants, are laying embedded sensors in thousands of parking spots in U.S. cities and relaying information to drivers about empty spaces and remaining meter time via mobile applications. Streetline, with setups in more than 20 localities, is the only company offering the service on a broad geographic scale, but others are marketing their mobile apps in select cities.
USA Today
(3/3)
Man invents Oreo-scraping robot
Inventor David Neevel loves Oreo cookies, but not the cream, so he built a Rube Goldberg machine capable of splitting the cookies in two and carefully scraping away the offensive filling.
MAKE Magazine blog
(2/27)
| | |
| --- | --- |
| | You only get one chance to make a first impression. The first month is critical in determining your role in the organization." |
Please contact one of our specialists for advertising opportunities, editorial inquiries, job placements, or any other questions.