Job openings and hiring up, firings down in January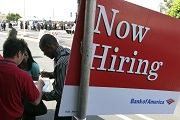 Reuters
Job openings in the U.S. were up by 81,000 to 3.69 million in January, accompanied by an increase in hiring and a decrease in firings, according to the Labor Department. The numbers will likely make way for the nation's unemployment rate of 7.7% to decrease through this year and they suggest that companies expect demand to be strong. "We've got a long way to go to get back to a fully employed economy, but we are on the road," said James Glassman, senior economist at JPMorgan Chase.
Bloomberg
(3/12)
How Much Do You Really Need to Make? The Answer May Shock You
Rather than focus on what you can afford to pull out of the business to cover your living expenses, you need to focus on how much you need to earn at your business in order to afford the lifestyle you want to have. This is where the Personal Earnings Goal, or PEG, comes into play. Learn how to calculate your PEG and find out how much you really need to make.
Ill., SEC settle fraud charges over state pension fund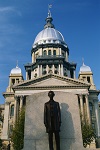 Americanspirit/Dreamstime.com
Illinois has agreed to settle with the Securities and Exchange Commission over charges that the state failed to disclose to investors the risks of buying $2.2 billion in municipal bonds from 2005 to 2009. Illinois currently suffers from a pension deficit of $98.6 billion, which makes it the worst-funded state pension program in the country.
CNBC/Reuters
(3/12)
The ROI of Privacy with TRUSTe Solutions
Investment in a Data Privacy Management Platform can deliver significant, positive financial returns for corporate bottom lines. The "Total Economic Impact (TEI) of TRUSTe" Study explains how Forrester Analysts calculated a 151% ROI for TRUSTe customers. Download the study now.
What your Facebook "likes" say about you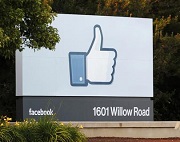 Reuters
What a Facebook user "likes" can indicate a lot about that person, including religious beliefs, politics, even sexual orientation. A new Facebook application called "My Personality" gathers and correlates a user's "likes" to compile a profile of the user. Some of the results are intuitive -- Democrats tend to "like" Stephen Colbert and Republicans tend to "like" Rush Limbaugh. However, some connections are less obvious, such as determining that a person is likely to be a smoker by the rock bands he or she follows.
Science News
(3/11)
Get this daily email summary written by expert editors
As a valued SmartBrief reader, we are pleased to offer you a complimentary subscription to SmartBrief on Social Business. More than 90,000 of your peers count on this resource for essential news on the intersection of social media and business. Activate your free subscription today.
SmartBrief's inside look at #SXSW
SmartBrief is attending the South by Southwest Interactive Festival, with tweeting @SmartBrief and blogging at SmartBlogs. Here's some of our coverage so far.

Please contact one of our specialists for advertising opportunities, editorial inquiries, job placements, or any other questions.