Job openings and hiring up, firings down in January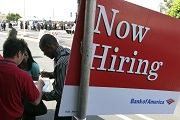 Reuters
Job openings in the U.S. were up by 81,000 to 3.69 million in January, accompanied by an increase in hiring and a decrease in firings, according to the Labor Department. The numbers will likely make way for the nation's unemployment rate of 7.7% to decrease through this year and they suggest that companies expect demand to be strong. "We've got a long way to go to get back to a fully employed economy, but we are on the road," said James Glassman, senior economist at JPMorgan Chase.
Bloomberg
(3/12)
5 tips for managing negative online comments
The Internet gives your customers a voice online, but what can you do when that voice is yelling negative comments? With 5 tips, you can learn how to positively respond and help direct the conversation. Read the article and learn the 5 ways to respond positively.
What your Facebook "likes" say about you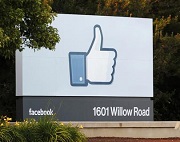 Reuters
What a Facebook user "likes" can indicate a lot about that person, including religious beliefs, politics, even sexual orientation. A new Facebook application called "My Personality" gathers and correlates a user's "likes" to compile a profile of the user. Some of the results are intuitive -- Democrats tend to "like" Stephen Colbert and Republicans tend to "like" Rush Limbaugh. However, some connections are less obvious, such as determining that a person is likely to be a smoker by the rock bands he or she follows.
Science News
(3/11)
Whitepaper: SDN: How do you get there from here?
Are the growing data needs of mobile, cloud, big data and social threatening today's enterprise networks? Scalable processes, a phased integration approach and the appetite to optimize over time are key components of a modern network. It's how agile organizations prepare for the data needs of tomorrow.
Explore the whitepaper to start down the path toward SDN.
SmartBrief's inside look at #SXSW
SmartBrief is attending the South by Southwest Interactive Festival, with tweeting @SmartBrief and blogging at SmartBlogs. Here's some of our coverage so far.

Please contact one of our specialists for advertising opportunities, editorial inquiries, job placements, or any other questions.