NYC's Bloomberg aims to build a stronger, more sustainable city
Three construction components were among work mentioned as critical to New York City's future, according to Mayor Michael Bloomberg during his State of the City speech Sunday. They are the ongoing building of a $6 billion water tunnel, the second phase of which will be finished by year's end; rebuilding infrastructure damaged by Hurricane Sandy; and opening several new schools. The work will not only create jobs but will allow the city to "build back stronger. We will build back safer. We will build back more sustainably. But we'll build back here," Bloomberg said.
Staten Island Advance (N.Y.)
(2/17),
Staten Island Advance (N.Y.)
(2/15)
Share:






Building-efficiency trend could triple green-construction market
Jobs, air quality and economic growth are expected to be benefits of the increase in new construction and retrofitting of energy-efficient buildings, writes Richard Matthews. The green-construction market could triple during the next four years, according to a McGraw-Hill report.
TheEnergyCollective.com
(2/16)
Share:






Panera Bread bakes its values into a social media campaign
Panera Bread is running a "Food Chain Reaction" campaign on Facebook in which it promises to donate a bowl of soup to someone in need for every group of five friends that registers with the campaign. The aim is to highlight Panera's views on its place in society, said creative director Lisa Lorenz. "Instead of talking about what we do, the campaign talks about the how and why behind our practices," she said.
MediaPost Communications/Marketing Daily
(2/15)
Share:






Why green leaders should be elephant hunters
Sustainable leadership is all about identifying the elephants in the room, writes InterfaceFLOR sustainability chief Mikhail Davis. That means spotting and tackling the big, thorny problems that everyone in your industry would rather ignore. "This doesn't mean you shouldn't work on anything else in sustainability, but it does mean that everything else will be less meaningful if you're ignoring the elephant in your room," Davis writes.
GreenBiz.com
(2/15)
Share:






Analyst: Renewables can help stabilize power rates in New England
Michael B. Jacobs, a senior energy analyst at the Union of Concerned Scientists, is urging New England policymakers to turn toward more renewable energy sources to lessen the region's reliance on natural gas, which is partly responsible for a recent spike in electricity rates. "You don't have nearly so much of a price spike if you have more renewables in your portfolio," Jacobs said.
The New York Times (tiered subscription model)/Green blog
(2/17)
Share:






Pa. lawmaker links Sandy to need for green energy
Pennsylvania state Rep. Greg Vitali, a Democrat, has proposed a bill to amend the state's renewable power standard from 8% by 2021 to 15% by 2023, saying that Hurricane Sandy showed the need to combat a changing climate. "Superstorm Sandy was a reminder of the consequences we face if we ignore the climate-change issue," he said.
The Philadelphia Inquirer
(2/15)
Share:






Engage. Innovate. Discuss.
Public-speaking tips from Aristotle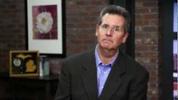 YouTube/John Baldoni
Leaders should learn from Aristotle when it comes to planning a public speech or presentation, says John Baldoni. That means keeping things simple, and repeatedly signposting your key points. "Tell 'em what you're going to tell 'em, tell 'em, then tell 'em what you told 'em," Baldoni says.
SmartBrief/SmartBlog on Leadership
(2/15)
Share:






It took us five or six miracles to get this far, so we've always been in the miracle business."

-- Jim Hartzfeld, former head of InterfaceRAISE, as quoted at

GreenBiz.com

Share:

         
Please contact one of our specialists for advertising opportunities, editorial inquiries, job placements, or any other questions.