A sales strategy based on trust
Today's customers are more informed than ever thanks in part to online product reviews, and they're looking to buy from companies they trust. So companies must steer clear of unethical sales tactics and concentrate on establishing trust with their customers, Jeff Kline writes. Companies can embrace this kind of "selling wisdom" in several ways such as by getting to know their customers, producing educational content and letting sales staff customize their pitches so that it feels authentic.
Duct Tape Marketing
(3/14)
Why Platform Matters When Choosing an ERP System
In order to survive, grow, and compete in the digital age, organizations need an ERP that is highly flexible and able to adapt. So, what are the tough platform questions you should ask yourself when shopping for an ERP?
Download the report to find out!
Managers in the wrong job can hurt engagement, CEO says
Employee engagement is important to company success, Nationwide CEO Steve Rasmussen says, and managers in the wrong position can limit employee engagement. "Good managers are better at engaging teams and engaged teams can succeed no matter what the business environment is like," he said. "Teams that aren't engaged don't do as well." When managers aren't effective, often the reason is that they are not in a job that plays to their skills and strengths, Rasmussen said.
Gallup Business Journal
(3/14)
5 simple tips for improving your company culture
"There are adoptable practices to turn a halfhearted team into one that's resilient and devoted," writes Tom Gimbel, founder and CEO of LaSalle Network. "It's as easy as celebrating and investing in your employees." Gimbel's tips include making teams out of people who don't normally socialize together, embracing cultural events like March Madness, involving employees in big decisions, setting aside regular times to meet with each staff member, and offering workshops and additional training.
Fox Business Small Business Center
(3/14)
Get with the flow. How payment processing affects cash flow.
Cash flow is the lubricant of business. Without a healthy cash flow, business dries up. It stops. It can't function. Which is why it is vital to keep the revenues coming in as the expenses go out. But there's one aspect of cash flow that many of us are not aware of. It is how managing credit cards and other such non-cash payments affect cash flow. Turns out it has a huge affect. Download the free guide today.
Self-insurance rises in popularity among small businesses
Some companies are opting to self-insure, which means they pay their employees' medical expenses directly. These companies also buy stop-loss coverage, which protects them when medical costs exceed a certain threshold. Companies might be able to save money through self-insurance, but some policy analysts are concerned the trend might endanger the reforms introduced under the Affordable Care Act.
USA Today/Kaiser Health News
(3/14)
Options for creating a mobile website
Mobile sales are on the rise, which means it's more important than ever for companies to create websites that cater to users of mobile devices. There are multiple techniques that can be used to create mobile websites, each with its own benefits and drawbacks, William Johnson writes. "The design method that will work best depends largely on screen formats, operating systems, browsers and resolutions," he writes.
Small Business Trends
(3/13),
Small Business Trends
(3/14)
What your Facebook "likes" say about you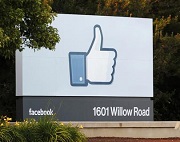 Reuters
What a Facebook user "likes" can indicate a lot about that person, including religious beliefs, politics, even sexual orientation. A new Facebook application called "My Personality" gathers and correlates a user's "likes" to compile a profile of the user. Some of the results are intuitive -- Democrats tend to "like" Stephen Colbert and Republicans tend to "like" Rush Limbaugh. However, some connections are less obvious, such as determining that a person is likely to be a smoker by the rock bands he or she follows.
Science News
(3/11)
| | |
| --- | --- |
| | Conduct your initial meetings with customers with the same level of interest Oprah uses when she interviews her guests." |
Please contact one of our specialists for advertising opportunities, editorial inquiries, job placements, or any other questions.