Winner of InvestWrite contest explains why she chose Honda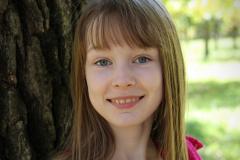 Source: CNBC
Fifth-grader Rachel Kelly was recently told live on CNBC's "Squawk on the Street" that she had won the SIFMA Foundation's InvestWrite challenge. Kelly chose to write about Honda Motor. "Honda is a good investment. The stock price has risen over the past 25 years and it is a diversified company," Kelly wrote. "InvestWrite and the Stock Market Game program require students like Rachel to monitor daily global market activity, business trends, and economic factors that drive investments to determine the growth potential of industries, companies, asset classes, and specific stocks, bonds, and mutual funds," said Melanie Mortimer, SIFMA Foundation's executive director. Read SIFMA's news release about Kelly placing first in the InvestWrite challenge.

CNBC
(3/15)
Asset/Wealth Management Report
Young advisers want to work with people, survey finds
Financial-services firms that want to hire young advisers should offer them a role in relationship management, according to a survey by Schwab Advisor Services. Students studying financial planning want to work with people when they enter the workforce, the survey found. Only 27% of respondents would consider working on product delivery or development.
AdvisorOne
(3/15)
SEC issues social media guidelines
The Securities and Exchange Commission has told fund companies that most social media activity does not need to be reviewed by the Financial Industry Regulatory Authority. Fund companies only need to submit posts that either make specific performance claims or that advertise the merits of a fund.
Reuters
(3/15)
SIFMA Events -- LEI, IT Training & the Clearing Transition -- check them out!
SIFMA's calendar of upcoming events has something targeted to nearly every financial services professional. This week's highlights include: Wednesday, SIFMA's Internal Auditors Society IT Training Seminar, where participants will get the latest IT solutions and can receive 7.5 CPE Credits, and Thursday, SIFMA's global affiliate, GFMA, hosts a Webinar: Global LEI Developments and Deadlines, to help your firm prepare for LEI implementation. In April, SIFMA's Asset Management Group (AMG) will host Putting the Clear in Central Clearing: An Overview of Transition Clearing for Asset Managers, an in-depth discussion designed specifically for the buy-side.
New SIFMA White Paper: "The Evolving Role of Compliance"
SIFMA's latest white paper -- "The Evolving Role of Compliance" -- examines the responsibilities, opportunities and limitations of the Compliance function in the evolving financial industry. The financial crisis, globalization, the use of new technologies, and new, complex and expanded regulatory requirements have significantly altered securities firms and the operations of their Compliance functions. This change has led to an enhanced role for Compliance, but it has also created the risk of blurring the line between Compliance and business supervision. "The Evolving Role of Compliance" offers recommendations to assist senior management, regulators and compliance personnel in defining the appropriate role of Compliance in an increasingly complex and variable environment. This white paper is a collaborative effort between SIFMA, the SIFMA Compliance & Legal Society, and the SIFMA Compliance and Regulatory Policy Committee.
Please contact one of our specialists for advertising opportunities, editorial inquiries, job placements, or any other questions.