The private sector's role in federal cybersecurity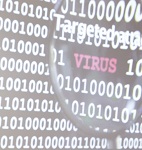 Reuters
The private sector plays a key role in helping the federal government develop best practices for cybersecurity. Kshemendra Paul, head of the government's Information Sharing Environment, discussed at Esri's FedGIS conference how the geospatial community is helping tackle "a tsunami of data" that must be collected, shared and protected.
SmartBrief/SmartBlog on Leadership
(2/26)
The world is not enough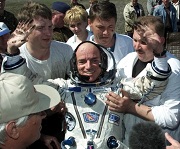 Tito/Reuters
Billionaire and space tourist Dennis Tito is planning a manned mission to Mars in 2018. Tito, 72, won't be going himself, but sending two astronauts to do a quick spin around the planet before returning to Earth 501 days later. In 2001, Tito made headlines by paying the Russian government a reported $20 million for a trip to the International Space Station.
NBC News/Cosmic Log blog
(2/27)
Please contact one of our specialists for advertising opportunities, editorial inquiries, job placements, or any other questions.