Senate Democrats push $110B plan to avoid "sequester" cuts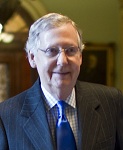 McConnell/Reuters
Democratic senators are pushing a new $110 billion plan to avoid the automatic spending cuts due to take effect March 1 -- but the plan includes $55 billion in new tax revenues that Republicans have already sworn to oppose. With GOP leaders pledging not to get drawn into last-ditch efforts to broker a compromise, lawmakers on both sides said that there was virtually no chance to avoid the spending cuts. "Read my lips: I am not interested in an eleventh-hour negotiation," Senate Minority Leader Mitch McConnell told reporters.
The Hill/On the Money blog
(2/15),
Bloomberg
(2/15)
Share:






Other News
This week's poll results: Drone on!
SmartBrief readers love the CIA's drone program, judging from the results of this week's poll. A solid three-fourths of those responding answered that the program should be expanded or continued at current levels. Only 17% said they thought the program should be reduced or terminated. Of those who shared their thoughts on the issue, a number said they'd draw the line at using drones for spying or attacking U.S. citizens on American soil. Others suggested moving the program away from the CIA and into the Defense Department. Still other readers questioned the morality of the program and asked how Americans would react to another country conducting such a program within our borders. Next week: Presidents
| | |
| --- | --- |
| The CIA's drone program should be expanded | 41.94% |
| The CIA's drone program should be continued at present levels | 33.30% |
| The CIA's drone program should be reduced | 11.16% |
| The CIA's drone program should be terminated | 6.02% |
| None of the above/other | 4.36% |
| Neutral/no opinion | 3.23% |
Republican filibuster delays Hagel confirmation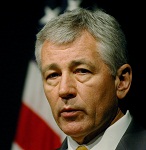 Hagel/Reuters
Republicans mounted an unprecedented filibuster Thursday to stall the confirmation of Chuck Hagel as secretary of Defense, in a move that critics said would likely delay but not derail Hagel's installation at the Pentagon. The move is based partly on opposition to Hagel, but also largely on Republican senators' attempts to get more information from the White House on last year's terrorist attack in Benghazi, Libya.
Time.com/Swampland blog
(2/15),
Politico (Washington, D.C.)
(2/15),
National Journal
(2/15)
Share:






Obama push for second-term agenda takes on campaign look
The Hill

(2/15)




Share:

         
Senate liberals push new climate bill, but get cool reception
Politico (Washington, D.C.)

(2/15)




Share:

         
Rahm Emanuel is considering 2016 bid, insiders say
The Daily Beast

(2/14)




Share:

         
Report: SMBs fear red tape more than weak sales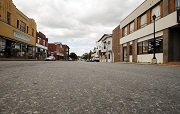 Reuters
Since 2008, small-business leaders have named weak sales as their top concern -- but that changed in 2012, when they grew more fearful of federal red tape, according to data from the National Federation of Independent Business. That was likely due to confusion over the impact of health care reforms, writes Catherine Rampell. "[M]any employers who will probably not even be directly affected are still freaking out," she writes.
The New York Times (tiered subscription model)/Economix blog
(2/14)
Share:






Relive the SOTU address with this drinking game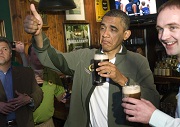 Obama/Reuters
It's not too late to play Ken Layne's State of the Union drinking game, provided you remembered to DVR the president's big speech. Still, be sure to read the whole article before cracking open a cold one. "We were just kidding about drinking every time you see the American Flag," Layne belatedly warns at one point. "You'd be dead before Obama ever got to the part about putting GPS chips in our nation's children."
The Awl
(2/12)
Share:






Please contact one of our specialists for advertising opportunities, editorial inquiries, job placements, or any other questions.