| | |
| --- | --- |
| | |
| | |
| --- | --- |
| On the Front Burner | |
Judge rules Ohio overstepped in trans-fat case
Ohio's lawmakers were in violation of the state's constitution when they enacted a law aimed at preventing Cleveland from placing a ban on trans fats at the city's restaurants, a state judge ruled this week. Judge Nancy Margaret Russo struck down the law, saying it was "an unconstitutional attempt to pre-empt the plaintiff city from exercising its home rule powers under the Ohio constitution." Reuters (6/12), The New York Times (tiered subscription model) (6/12)      
CELEBRATE THE KID INSIDE!
Celebrate the 100th birthday of OREO by serving up fun desserts like the Celebration Sandwich. For more festive recipes made with OREO, visit oreobirthday.com.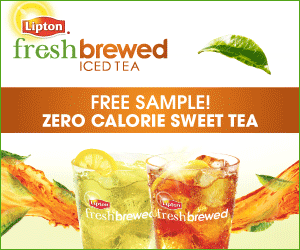 NYC health board to hold hearing on soft-drink size proposal
New York City's 11-member Board of Health asked several questions about the fairness and feasibility of Mayor Michael Bloomberg's proposal to limit restaurant soft drink sales to 16 ounces. "We're really looking at restricting portion size, so the argument could be…what about the size of a hamburger or the jumbo fries, and all that kind of stuff?" asked board member Michael Phillips. The board, appointed by the mayor, ultimately voted to set a public hearing on the proposal next month. The Wall Street Journal (6/12)      
Restaurant companies to serve up public offerings
A number of restaurant chains are poised to go public with IPOs in the coming months, including Burger King, Chuy's Holdings and Carl's Jr. parent CKE Holdings. "Restaurant chains that will do well in the public markets are those with a distinct product, are known for their outrageous portion sizes, have reasonable prices, and fast growth," said Scott Sweet, managing partner at IPO Boutique. Reuters (6/12)      
KFC sees strong China growth ahead
KFC and Pizza Hut parent Yum! Brands earned half of its operating profit in China last year, and the company expects to see continued growth there this year, despite softer consumer spending. Same-store sales in China rose 14% in the first quarter, and KFC opened a record 168 new units during the period that are likely to add to overall sales even if revenue at existing eateries starts to slow. The Wall Street Journal (6/12)      
Seattle restaurant owner shares crime-busting credit
Seattle restaurateur Corino Bonjrada worried that a hacking incident that had customers coping with unauthorized credit-card charges could spell the death of his seven-year-old eatery, Mondello. Instead, Bonjrada's prompt call to police and subsequent cooperation helped officials bust an international credit-card theft operation. The Seattle Times (6/11)      
California certifies GMO-labeling measure for November ballot
California voters will decide in November whether to require special package labeling for genetically modified foods, a move that would be the first of its kind in the U.S. if passed. The measure would require most such food products to have labels stating that they contain ingredients made through altered DNA. The proposal would exempt certified organic foods along with meat and dairy products from animals fed with genetically modified grains. St. Louis Post-Dispatch/The Associated Press (6/13)      
Restaurants revamp operations for gluten-free diners
When a customer at The Melting Pot, a chain of fondue restaurants, orders a gluten-free dish, the chef sanitizes his work station, changes his gloves and apron and works with completely different utensils to avoid any cross-contamination with gluten-laden foods. A growing number of restaurants are adopting similar procedures in order to serve the 3 million Americans with celiac disease, an autoimmune reaction to gluten. The Wall Street Journal (6/12)      
| | |
| --- | --- |
| | By appreciation, we make excellence in others our own property." |
Restaurant SmartBrief Partners
SmartBrief delivers need-to-know news in over 100 targeted email newsletters to over 3 million readers. All our industry briefings are FREE and open to everyone—sign up today!