What will be the biggest issue facing general aviation in 2014?
| | |
| --- | --- |
| Medical certification regulations | 40.74% |
| Progress toward an unleaded fuel | 22.75% |
| Threat of airport closures | 19.58% |
| TSA/DHS/CBP stops and searches | 16.93% |
In 2014, do you plan to do any of the following?
| | |
| --- | --- |
| Other | 30.79% |
| Continue to rent | 21.13% |
| Sell your aircraft | 19.30% |
| Buy an aircraft yourself | 13.99% |
| Buy an aircraft in partnership or join a flying club | 7.62% |
| Learn to fly | 7.17% |
In 2014, do you expect your flying to:
| | |
| --- | --- |
| Increase | 53.13% |
| Stay the same | 33.93% |
| Decrease | 12.94% |
| | |
| --- | --- |
| | SP-400 — Upgraded Screen, Lower Price The award-winning SP-400 Hand-held NAV/COM is a complete avionics stack in the palm of your hand, with flip-flop COM radio, VOR navigation, full ILS display and NOAA weather radio. Now includes a brighter screen adjustable contrast. Plus, save $30 when you order today! |
A Message from AOPA's President Mark Baker

I begin my first full calendar year at AOPA with a packed agenda. Some of the things we'll be doing are entirely by choice; others will be dictated by political and regulatory events. But whether we're dealing with a situation of our choosing or one selected by circumstance, we'll bring the energy and expertise needed to get the job done.

In 2014, I'm asking you to get involved and lend some of your energy to protecting -- and enjoying -- our freedom to fly. In the past few weeks, we've asked you to put your support behind ending the FAA's misguided sleep apnea testing requirements. You did, and the FAA stepped back from new mandates and prepared to open discussions with the GA community.

This year, we'll also be working on expanding the number of pilots who can fly using the driver's license medical standard. This is an important initiative to our members -- and all pilots -- and will benefit the general aviation community.

In the meantime, our concerns over the unwarranted stops and searches of domestic general aviation flights by Customs and Border Protection and Immigration and Customs Enforcement are coming to a head. Protecting your Fourth Amendment rights as pilots is critically important, and we will be seeking support from Congress, and our members, to ensure that law abiding GA pilots aren't targeted.

While it's critically important to stand up and be heard on issues like these, there's another way your actions can speak louder than words. When you get out and fly, you demonstrate just how important GA is to you. With that in mind, I hope you'll spend time and energy in 2014 enjoying the freedom to fly that all of us work so hard to defend. Whether you're just enjoying the view from above it all or you're on a personal or business mission, flying is the very best way to show your commitment to GA.

We've got lots of great ideas for how and where you can fly, and I'd love it if you'd start by taking part in one of the seven regional events we've got planned nationwide. We'll be in Texas in April, Indiana in May, Massachusetts in July, Washington in August, California in September, at our Frederick, Md., headquarters in October, and Georgia in November. You can find more details and a complete schedule online. We'll also be visiting Alaska, Florida, Wisconsin and many other locations throughout the year as we take part in events hosted by other aviation organizations. Join us and spend some time meeting your fellow pilots, connecting with your association, and enjoying the special freedom and opportunity that come from flying.

2014 promises to be a year of challenges and opportunities for GA, and you can count on AOPA to be at the forefront of the issues that matter to you most.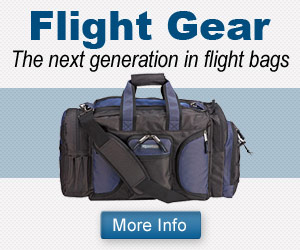 Product announcements appearing in SmartBrief are paid advertisements and do not reflect actual AOPA endorsements. The news reported in SmartBrief does not necessarily reflect the official position of AOPA.
Never, never rest contented with any circle of ideas, but always be certain that a wider one is still possible.
Always try to be a little kinder than is necessary.
The only person who is educated is the one who has learned how to learn and change.
Success and failure. We think of them as opposites, but they're really not. They're companions -- the hero and the sidekick.
Any fool can criticize, condemn and complain -- and most fools do.
You are unique, and if that is not fulfilled, then something has been lost.
It is often easier to fight for principles than to live up to them.
I was obliged to be industrious. Whoever is equally industrious will succeed equally well.
Whether you think you can or whether you think you can't, you're right.
There are those, I know, who will reply that the liberation of humanity, the freedom of man and mind, is nothing but a dream. They are right. It is. It is the American dream.
Free Online Demo — Learn to Fly Course

For the cost of a single flight lesson, Sporty's course will save you hours of time in the air and hundreds of dollars. You can earn your written test sign-off right from the course, and we guarantee you'll pass all three tests to earn your license. Try it for free!
Please contact one of our specialists for advertising opportunities, editorial inquiries, job placements, or any other questions.