How well do you know Adaptive Web Design?
Retailers of all sizes are now realizing what giants like Amazon have known for years: that the ultimate mobile web solution blends the best of all available methods into an adaptive approach. In this whitepaper, we answer:
• What is adaptive web design?
• How does it compare to other solutions in cost, effort, and business impact?
• How do I know if an adaptive approach is right for my business?
• What steps can I take to start down this path?
Access it now!
Study: Brain research may predict student success in math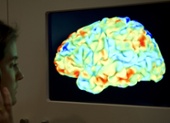 (Miguel Medina/Getty Images)
Researchers at Stanford University say brain scans may be able to predict which students will do well in math. During the study, scans identified areas in the brain that became more active in students who improved their math skills, researchers said. The information could lead to the development of more effective interventions to help students who struggle.
NBC News
(8/18)
Family problems may influence boys' mental health, brain development
Boys who faced family problems early in life were at an increased risk of having depression and anxiety at ages 7, 10 and 13, and were more likely to have a lower volume of gray matter in the brain by the time they were 18 to 21, according to a U.K. study in the journal JAMA Pediatrics. Researchers evaluated almost 500 males, ages 18 to 21, whose mothers were surveyed about family problems experienced by their sons between birth and age 6.
HealthDay News
(8/17)
Making Work-Life Balance Work
For startups or established enterprises, juggling the demands of work and the rest of your day means knowing what's important, setting boundaries and getting creative. Click here to read Boomtown: Think Like a Startup
Increase in insured patients leads to health care hiring crunch
Increasing numbers of insured patients as a result of the Affordable Care Act have created a hiring crunch for physician offices, hospitals and clinics that need additional physicians and other clinical staff to keep up with demand. They are offering student loan payback incentives and signing bonuses to new hires and using flexible scheduling to retain staff. "It's really difficult. There's a lot of competition, especially among primary-care providers," said Tanah Wagenseller, senior manager of workforce and training at Colorado Community Health Network.
American City Business Journals/Denver
(8/19)
HHS to hold ICD-10 coding call for providers as transition looms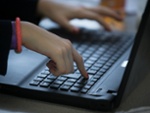 (Matt Cardy/Getty Images)
HHS' Medicare Learning Network is hosting a national call for medical, billing and administrative staff on Aug. 27 to offer final tips and guidance for the Oct. 1 transition to ICD-10 codes. Among the topics for the call are testing results, guidance handling claims that involve dates before and after the deadline and additional resources.
Health Data Management
(8/19)
NIH grant helps fund research to create less addictive pain medications
University of New England researchers are looking for alternatives to highly addictive medications such as OxyContin, and they are getting help from an NIH grant. Scientists will work to develop a less addictive painkiller for chronic pain sufferers and medication to help ease those addicted to painkillers off those medications. "Addiction is a very complex problem. It involves genetics and your environment and susceptibility to the disease. So the solutions are going to be complex, too," said Ed Bilsky, the university's vice president for research and scholarship.
WCSH-TV (Portland, Maine)/WLBZ-TV (Bangor, Maine)
(8/17)
Sticky chip detects lung cancer at an early stage
A sticky chip that captures high-purity early traces of tumor DNA in a small blood sample offers hope for early diagnosis of deadly lung cancer and implications for other cancers. The NanoVelcro Chip developed at the California NanoSystems Institute at the University of California at Los Angeles also shows promise in the care of advanced lung cancer.
ASME.org
(8/2015)
Attention nuclear medicine and diagnostic radiology residents
Applications now being accepted for the 2016-2017 Hyman-Ghesani Education Award. Open to those currently in their second year of nuclear medicine residency or second or third year of diagnostic radiology residency, interested in working during the academic year to support a nuclear medicine-focused program and its initiatives. Awardee will participate in a 10- to 14-day international visit with a host institution to share best practices and more. Deadline: Sept. 16. Submit an application.
| | |
| --- | --- |
| | Success in business requires training and discipline and hard work. But if you're not frightened by these things, the opportunities are just as great today as they ever were." |
The news summaries appearing in SNMMI SmartBrief are based on original information from multiple internet sources and are produced by SmartBrief, Inc., an independent e-mail newsletter publisher. The items above are not selected or reviewed by SNMMI prior to publication. Questions and comments may be directed to SmartBrief at snmmi@smartbrief.com.
Please contact one of our specialists for advertising opportunities, editorial inquiries, job placements, or any other questions.